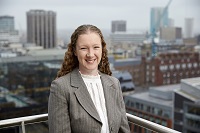 Entering Export Markets: What You Need to Know About Intellectual Property
04 Apr 2018
Published in: Member News
---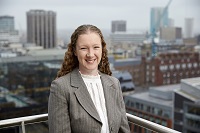 Leading Birmingham based intellectual property firm, Forresters, is holding an event at the Black Country Business Festival that will show local companies how they can enhance exporting opportunities through increasing their awareness of intellectual property, and the benefits it can have when trading overseas.
The talk will be delivered by Emma Johnson, Partner at Forresters, who will reveal how exploiting intellectual property rights can be a good way for businesses to protect themselves, as well as giving them a head start over competitors in reaching customers as they enter new markets. She will also discuss how businesses can navigate their way through complex international regulations, a necessity for any business wanting to trade overseas, as intellectual property leglislation can vary widely in different parts of the world.
---
She commented: "Possessing intellectual property rights, which can include patents, trade marks, designs and copyright, can be a source of competitive advantage for companies, a reward for creativity and can also enhance the investment attractiveness of a business.
"People can often be put off by the perceived cost and complexity involved with overseas intellectual property protection, but in fact trade mark registrations can be very cost effective. For newer companies, there is so much to do in the start-up phase that intellectual property protection tends to be neglected. However, failing to check for competitors' rights before entering a new market can lead to a range of problems, such as being sued, reputational damage or having to change company branding. New businesses should consider how to put themselves in the best position possible before exporting to a new market."
At the end of the presentation, representatives of Forresters will hold an open question and answer session and will also be available for private one-to-one consultations, free of charge.
Forresters' event is aimed at business owners, manufacturers, marketing directors, technical directors and managers, product designers, branding consultants and any business considering exporting.
The Black Country Business Festival is an annual, two-week festival of business events running across the whole region for the first time from 23rd April to 4th May 2018, with Forresters' event being held on 3rd May at the Dudley Village Hotel. The Business Festival programme will be made up of hundreds of events, all put on by local businesses.
Emma Johnson is a Partner at Forresters and has been with the firm for almost 13 years. Emma is a UK and European Patent and Trade Mark Attorney and her work is focussed on mechanical and electrical inventions, but she covers a broad spectrum of technologies.
For more information about the festival and to register for the event, please visit: bcbf.ticketleap.com/enhancing-your-exporting-opportunities-through-intellectual-pro.
Comments
No comments have been submitted yet.