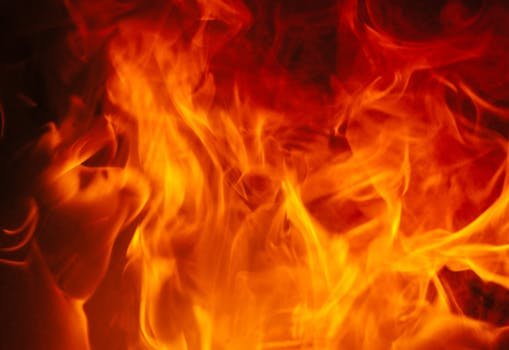 Examples of Fire Hazards in the Workplace
23 Oct 2018
Published in: Member News
---
Some may surprise you…
---
We have provided some examples of fire hazards in the workplace and how to avoid them causing a problem for you. It is important to be aware of these dangers and doing something about it now before they cause an issue.

Heat Generating Objects – Some appliances generate a lot of heat when used which can be a potential fire hazard as heat is a vital ingredient in a fire! Try to avoid leaving any combustible materials such as paper near any heat sources. Always unplug any equipment when not in use and never leave any equipment on overnight unless absolutely necessary.
A build-up of Dust – A build-up of dust and powder from plastic, wood and metal operations can cause explosions in enclosed spaces if there isn't adequate ventilation. There should always be extraction fans fitted in any workplace where there is a risk of dust in the air. Equipment that heats up when in use should be kept free of grease and dust to prevent it from burning and causing a fire.
Smoking – Workplaces should have a designated smoking area away from the main buildings and flammables. Discarded cigarettes can cause fires if not put out and disposed of properly. Staff should be encouraged to always use the designated smoking area, to never smoke near any flammables and to always dispose of them safely.
Storing Waste and Combustible Material on Site – In many workplaces, especially offices, there can be a build-up of waste such as paper, cardboard and other combustible materials. If not disposed of correctly it provides plenty of fuel if a fire breaks out, avoid storing waste on-site if at all possible but if it can't be avoided have a designated area away from the main buildings and any potential sources of ignition.
Faulty Electrical Equipment – One of the most common causes of fire in the workplace is electrical equipment, look out for any loose wires and broken plugs etc. Any faulty equipment should be immediately replaced.
Libben offers a vast array of support services that can help your organisation be legally compliant. Such as Fire Risk Assessments (to ensure that you comply with the Regulatory Reform (Fire Safety) Order) and Fire Safety Training courses such as Fire Safety and Fire Warden/Marshall. For more information contact us – help@libben.co.uk / 08432892201
Submitted by Ellen from Libben Health & Safety
Comments
No comments have been submitted yet.