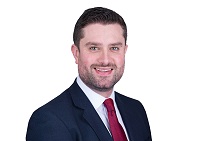 Facebook Warning Following Libel Case
19 Feb 2018
Published in: Member News
---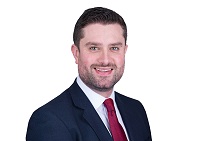 A specialist information and communications technology lawyer has issued a stark warning about the dangers of posting on social media after a Dorset woman has been left with a fine of thousands of pounds for comments made on Facebook.
Making comments on Facebook, Twitter and other social networks can land you in a legal minefield if you are not very careful, according to Susan Hall, head of technology at Clarke Willmott LLP.
---
The warning comes after the failed appeal of Nicola Stoker, 50, who made comments on Facebook that her ex-husband Ronald Stoker had tried to kill her. Mrs Stoker lost a libel case against her in 2016 and has now lost a subsequent appeal, resulting in a hefty legal bill,
estimated at £300,000.
Susan Hall, said the ruling judge was correct in his findings and that people are far too casual when it comes to posting comments on online public forums.
Susan said: "People don't realise how risky it is to make throwaway comments on social media sites. It's easy to get carried away when you're sitting in the comfort of your own home or behind your phone screen but there are serious repercussions when baseless
allegations are made.
"And this doesn't only apply to Facebook, the same can be said for any social media platforms. There are a frightening number of criminal and civil wrongs which can be committed in 280 characters or less.
"The Judge in this case said that what Mrs Stoker did was no different to posting an announcement on an office noticeboard, and he is entirely right.
"Making public comments online is not the same as having a chat at the pub and your comments may well get broadcast to a much wider audience that you initially expected. It is how it might be read by others that matters most to the courts."
Chris Longbottom, a Partner in Family Law at Clarke Willmott, said this case is not unique and he is seeing increasing cases and issues arising around social media comments when dealing with the breakdown in relationships.
Chris said: "When separations and divorces get nasty emotions run high and the stress of the proceedings can make people act out and take their grievances online.
"What most people don't realise is that when this happens and when comments turn libellous, they won't only be dealing with divorce or dissolution, they will also have a civil or even criminal suit on their hands.
"Online abuse and negativity is something we haven't really had to deal with before but it is becoming more and more of an issue and one where the law is becoming stricter. I think it's important that people realise that anything posted online can be used against them and might come back to bite them."
Clarke Willmott LLP is a national law firm with seven offices across the country, including Birmingham, Bristol, Cardiff, London, Manchester, Southampton and Taunton. For more information on Clarke Willmott visit www.clarkewillmott.com.