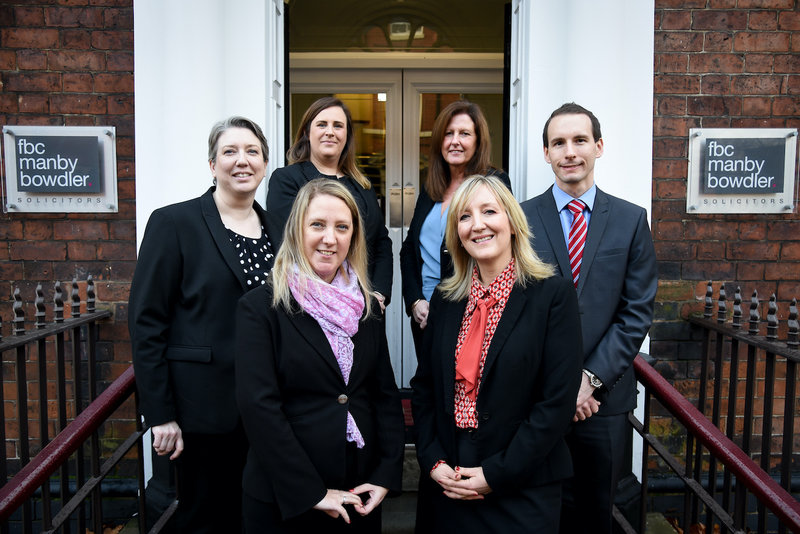 FBC Manby Bowdler strengthens team with new recruits
11 Dec 2019
Published in: Member News
---
Leading Midlands law firm FBC Manby Bowdler has strengthened its team with a series of new recruits.
---
The firm – which employs more than 200 people at offices across the Midlands – has taken on six new members of staff, including three in Wolverhampton
Managing partner Kim Carr said the appointments demonstrated the firm's commitment to providing a stellar service for all its clients.
"Each of our new recruits is highly talented and dedicated to bringing the highest standards to the FBC Manby Bowdler team. They will play a huge part in our continued success over the coming years."
In Wolverhampton, Sarah Bond has joined the firm as HR Director to further develop its reputation as one of the best places to work in the region.
Sarah, who qualified with the Chartered Institute of Personnel & Development in 2003, will use her strategic knowledge to promote a healthy workplace culture, adding value to every part of FBC Manby Bowdler's service and ensuring diversity and inclusion throughout.
Legal Executive Hollie Styles has joined the Family team in Wolverhampton to assist across a range of issues relating to children and family welfare. Hollie, who is a regional welfare officer for British Gymnastics in her spare time, completed her Level 6 diploma in Law and Practice with CILEX Law School earlier this year.
Business Development Manager Dawn Tuck brings more than 30 years' experience in banking and finance to the Wolverhampton team. She has worked with businesses of all sizes across the West Midlands, Shropshire, Staffordshire and Derbyshire and has a wealth of experience in relationship management, business development and customer service and experience.
Dawn, who once climbed Sydney Harbour Bridge and sky dived over Queenstown in New Zealand, will help develop new business and promote the firm through events and engagements.
Other new recruits include Corporate team Partner Emma Truslove and Family team Associate Helen Hanson at Redditch, and Commercial Property team Associate David Philips at Shrewsbury.
Submitted by Melanie from FBC Manby Bowdler LLP