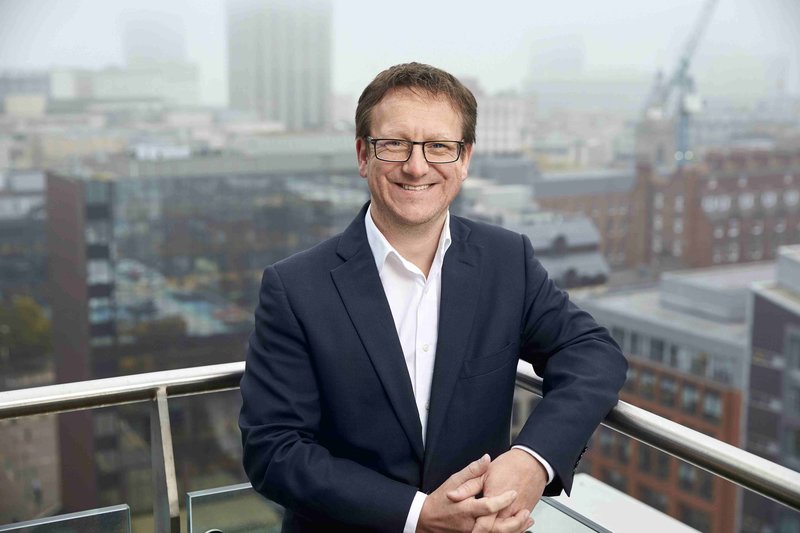 Forresters celebrates World IP Day
23 Apr 2021
Published in: Member News
---
Forresters is celebrating World Intellectual Property Day, which this year focuses on the innovation and creativity of small and medium sized enterprises.
---
Forresters is celebrating World Intellectual Property Day, which this year focuses on the innovation and creativity of small and medium sized enterprises.
The leading firm of patent and trade mark attorneys works with businesses of all sizes, and is proud to support World Intellectual Property Day, which takes place on Monday, April 26th. Economic recovery is vital following the Covid-19 pandemic, and World Intellectual Property Day 2021 shines a light on the critical role SMEs play in rebuilding the nation's finances, and how they can use intellectual property (IP) rights to build stronger, more competitive and resilient businesses.
One business that Forresters works with is Boom Radio, which launched earlier this year and is already attracting tens of thousands of listeners through its digital-only broadcasting. Boom Radio is a station for the baby boomer generation and was set up by radio veterans Phil Riley and David Lloyd after they spotted a gap in the market. Phil said that once they'd come up with the idea for the radio station, the first company they contacted was Forresters.
"Forresters were the very first people we went to before we spoke to anyone else about Boom Radio," said Phil. "We had to get the name right, and Boom Radio was just perfect, as it's aimed at the baby boomers who have been neglected by other radio stations. First thing we needed to do was to check we could use the name and then register it as a trade mark.
"Forresters' attorney Anne Long was brilliant and did everything to register the name and kept us updated throughout the application process. Our applications passed the opposition deadline three days before the station launched. This meant we could relax knowing that no one had come out of the woodwork, raising any objections."
Another business that has benefited from Forresters' expertise is Marxman, the business behind a marking tool that secured investment after appearing on the BBC TV programme Dragons' Den. The business' founder Martin Chard was fitting a sink and struggling to mark drilling positions on the wall when he came up with the idea for the marking tool. Martin had worked with Forresters since the age of 18, when he pitched his first invention to them, so when he had the Marxman idea he got in contact with the attorneys who protected the name 'Marxman' as a trade mark and also secured the patents.
Martin said: "Forresters is very dear to my heart as they have encouraged and supported me the whole way and helped me turn the dream of being an inventor into a reality. They really went above and beyond, working with me in a number of ways to help make the marking tool a success. They not only dealt with both my UK and international patent applications, but they also helped me find an investor and mentor."
After the product launch in 2015-16 the Marxman marking tool won British Invention of the Year Award at the British Invention Show and won Best Product of The Show at the Totally Tools Totally DIY Show. Also, Martin and his late wife Jenny, appeared on the BBC TV programme Dragons' Den where they secured investment offers from all five dragons – a very rare feat – and chose to go with Deborah Meaden as their key strategic investor.
"Before we appeared on the show Forresters helped us prepare the necessary paperwork and even held a mock den session in their offices, with the attorneys assuming the roles of dragons, to help us hone our pitch," said Martin. "It was a huge success and following the TV and media coverage, sales of the Marxman marking tool have rocketed, and the product is stocked in DIY stores across the UK."
Martin and Jenny were represented by Forresters partner Andy Harding, who advises many start-ups and so is acutely aware of the unique pressures they face. Forresters is so supportive of new businesses they sponsored the start-up category award at the Black Country Chamber Awards 2020 in November last year.
According to the World Intellectual Property Organization (WIPO) small and medium sized enterprises (SMEs) make up around 90 percent of the world's businesses and employ around 50 percent of the global workforce. Matt Shaw, who recently took over as managing partner at Forresters, said that SMEs are the backbone of our economy.
"We work with a wide variety of SMEs that deliver some of the vital goods and services we all use," he said. "They are behind some of the country's most innovative ideas and creations – and they provide jobs, so it is really important for them to safeguard their future. At Forresters we support a whole range of businesses and guide them on how to protect their intellectual property. When businesses are IP savvy, and they know how to acquire and manage their IP rights, they do better, and this helps power economic recovery. By helping them protect their IP rights we enjoy watching the businesses we work with improve their bottom line and grow."
World Intellectual Property Day 2021 is an opportunity for all businesses to find out how the tools of the IP system – trade marks, design rights, copyright and patents – can support them when taking their ideas to market.
For more information contact Forresters at info@forresters-ip.com or visit them at forresters-ip.com
For more information on Boom Radio visit boomradiouk.com. The Marxman marking tool is available from a range of stores, including Wicks and Toolstation, and also can be purchased online at Amazon.

Submitted by Marketing from Forresters