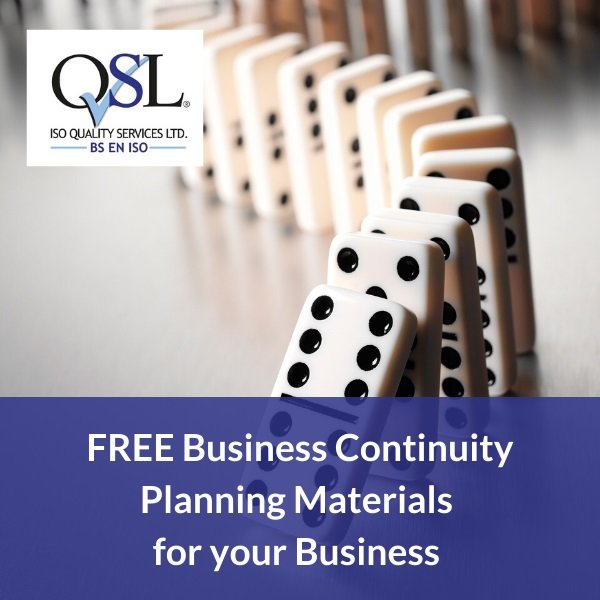 FREE Business Continuity Planning Materials for Your Business
17 Jun 2020
Published in: Member News
---
ISO Quality Services are providing businesses with FREE Business Continuity Resources
---
In these uncertain times, it has become even clearer how important it is to have a Business Continuity Plan but knowing where to start can be difficult. That's why ISO Quality Services are offering businesses free access to a webinar and templates, helping you to future proof your business.
The ISO specialists based in Worcester offer the ISO 22301 Business Continuity Standard so fully understand the importance of protecting your business from disruptions. ISO 22301 ensures businesses are properly assessing its potential risks on a regular basis, therefore allowing you to be agile and adapt to any situation which poses a disruption to operations, such as the coronavirus crisis.
Their webinar, 'Business Continuity in Critical Times' has been created in partnership with Business Continuity solutions provider, BCDR Solutions Limited. This webinar covers the importance of having a Business Continuity Plan to help your business to continue operations regardless of any minor or major incidents. In addition, they are also providing a Business Continuity Plan to use alongside the webinar and a Risk Assessment template to help you prepare for employees returning to work.
Get your free resources via their website today:
Webinar: https://www.isoqsltd.com/articles/business-continuity-in-critical-times-webinar/
Templates: Request your copies here: https://www.isoqsltd.com/contact-us/
Find out more about ISO 22301: https://www.isoqsltd.com/iso-certification/iso-22301-business-continuity-management-certification/

Submitted by Jodie from ISO QUALITY SERVICES LTD