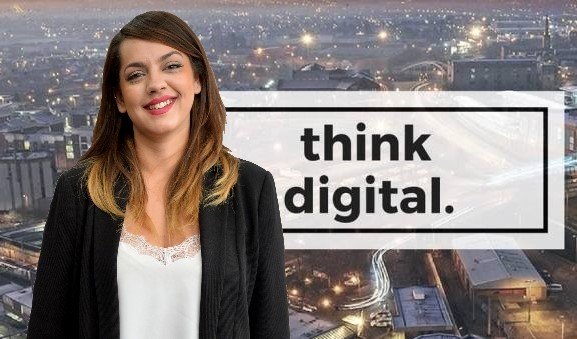 Free Digital Marketing Webinars For SMEs
15 Feb 2021
Published in: Member News
---
MNA Digital offers the latest advice and tips on how to improve performance across a range of digital channels.
---
If the last year has taught us anything, it's that having a strong online presence is vital for all businesses.
From chip shops creating online ordering, to clothing stores shipping out orders via a new app – everyone's had to think about non-contact ways of reaching their customers. It's not surprising then, that to reach new customers, businesses are looking at digital advertising and increasing their social media presence.
It is crucial to meet your customers where they are – and with more people working, schooling and socialising from home its no wonder everyone's screen time is at an all-time high. To help businesses improve their online presence MNA Digital has created a schedule of marketing webinars. Each one is free and is packed with all the information businesses need to succeed when it comes to online marketing.
Natalie Coughlan, head of marketing and client services at MNA Digital, said they have seen a surge in businesses that want to strengthen their online marketing campaigns. "Companies are seeing the success that online marketing brings, and they want to know how they can access this way of attracting new business," said Natalie.
"Over the last few months, fears of the pandemic, combined with three lockdowns and strict movement restrictions, have meant more people than ever are going online and onto different social media channels. We know that on social media, users feel they have a safe space to interact with friends and family while being entertained by the latest videos and news. It is a great way to distract themselves from everything that's going on and find inspiration without any risk of coming into contact with Covid-19.
"Our marketing webinars follow on from the success of last year and are filled with all the latest advice and tips on how to improve performance across a range of digital channels."
Events coming up are:
March 25th – How to get noticed in Google with Local SEO. How to optimise for local search and increase engagement.
May 27th – How to turn website visitors into customers. Recommendations on improving website performance and generating leads.
July 29th – How to get started with Facebook Ads. Instructions on setting goals, defining audience and sticking to a budget.
Sept 30th – How to drive sales with Google Shopping. From creating an account to optimising product imagery – this webinar has it covered.
Anyone interested in attending one of the 20 minute webinars can register for free online - https://www.mnadigital.co.uk/events/
They can also catch up on past events through the MNA Digital YouTube channel http://bit.ly/mnadigital-youtube
Submitted by Cathy from Express & Star Ltd