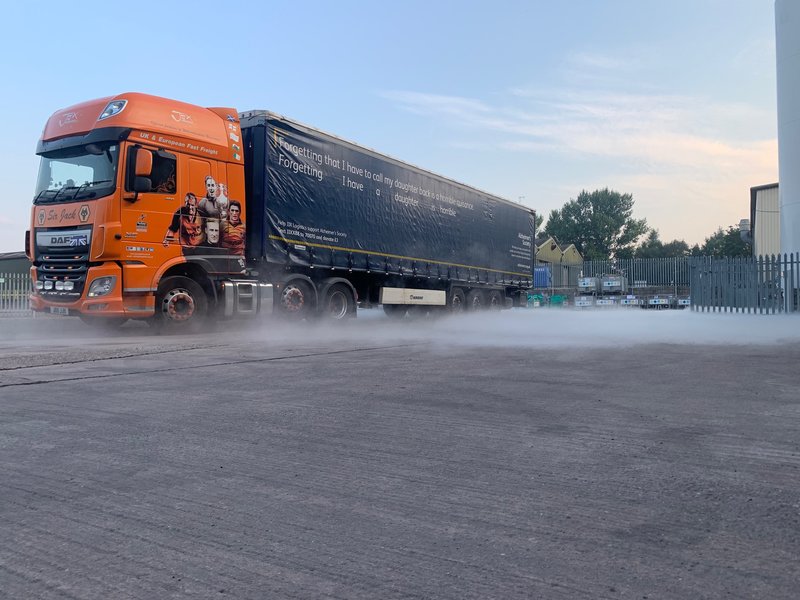 Generous Donation from Jonathan Hayward
13 Oct 2020
Published in: Member News
---
Sadly, we have not yet sold the Wolves inspired DAF truck. However, we have managed to raise £5000 in the process.
---
In our efforts to raise money for Breast Cancer Now through our Wolves Truck Auction, the news managed to reach Jonathan Hayward, one of Sir Jack's sons who gave a generous donation.
He was not aware that the truck existed. However, while he was catching up on news about the Wolves on the Express and Star website he spotted the article we had released in the paper about the auction.
We had a conversation with Jonathan who was impressed with our tribute to his father and the Wolverhampton Wanderers Football Club. "I am very touched that you thought Dad warranted a special place in your fleet. With this in mind, I would like to make a donation of £5,000.00 to your Breast Cancer Charity."
He has very kindly donated £5000, which will go to Breast Cancer Now through the Legacy4Lucy charity. JJX and Legacy4Lucy are extremely appreciative of this amazing donation. Here at JJX we are hoping to help the Legacy4Lucy team take their fundraising efforts to over £250,000 with this auction.
We are still looking for a new owner for the truck, so if you know anyone please let them know or get in touch with our team on 01384 221642 or email info@jjxlogistics.co.uk
Submitted by Emily from JJX Logistics