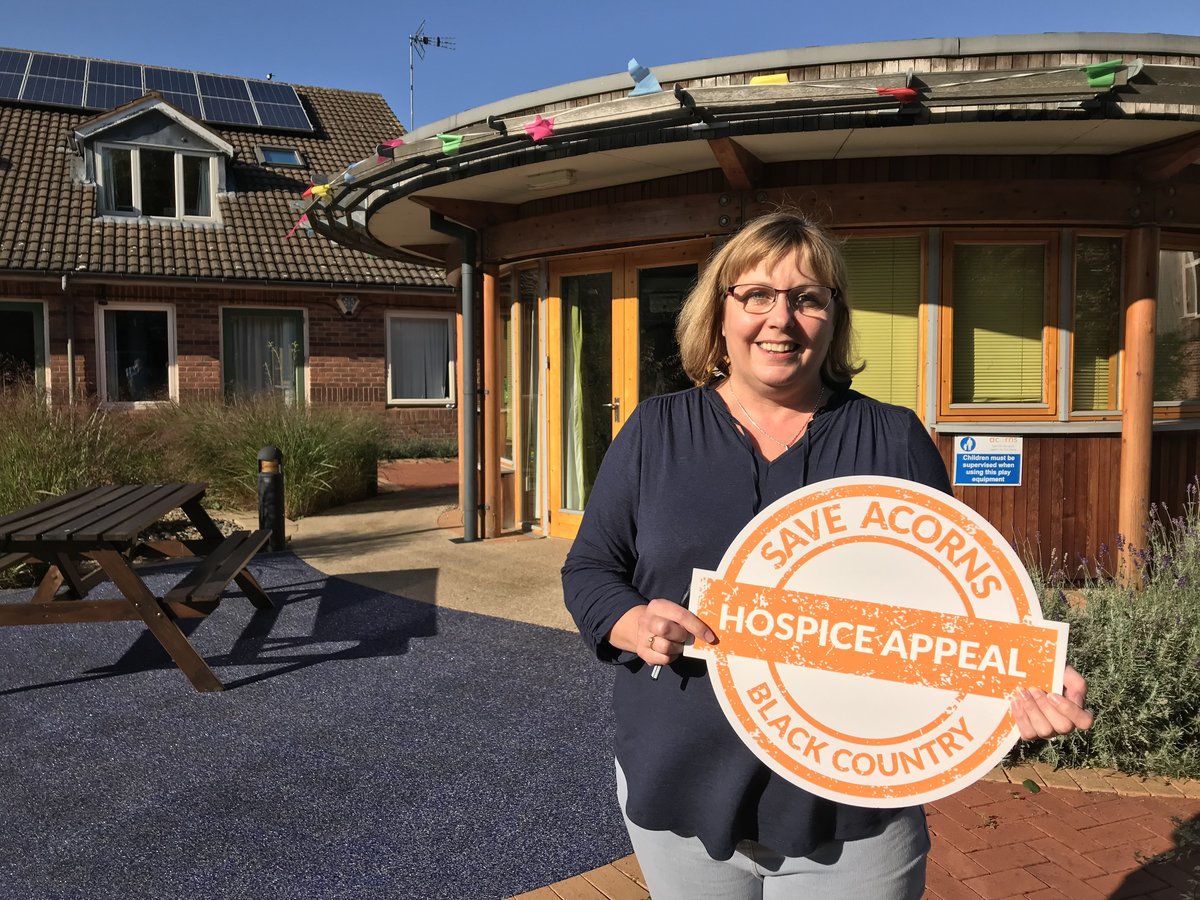 Head Nurse Calls on Public to Help Acorns During Hospice Care Week
09 Oct 2019
Published in: Other
---
Head Nurse Calls on Public to Help Acorns During Hospice Care Week
---
Head Nurse Calls on Public to Help Acorns During Hospice Care Week
The Head Nurse at Acorns Black Country hospice, based in Walsall, has called on the public to mark this week's Hospice Care Week 2019 and support the charity's urgent Appeal.
Jackie Griffiths, who has worked at the hospice since 2014, issued the call for the £2 million Appeal which was launched just over two months ago by Acorns as the proposed closure of its hospice in Walsall was put on hold.
The Appeal has seen a groundswell of support from the local community with an impressive £350,000 raised so far towards the hospice and the 233 families across the Black Country that use its services.
Jackie said: "We're so grateful to everyone who's donated ever since we learned there was hope for our hospice. But we know we still have a long way to go. If you haven't donated to our Appeal yet, we still need you.
"Hospice Care Week is the perfect opportunity to support us. Every amount large or small will make a difference and gets us that little bit closer."
The annual awareness week (7 to 13 October) is headed by national charity Hospice UK and celebrates the amazing work across the UK of more than 200 hospices like Acorns, and the services they provide to 200,000 children and adults every year.
Jackie added: "The care we provide families is vital – whether it's much needed short breaks for children, to allow their parents to recharge their batteries, support for the wider family like siblings or grandparents, or care for children at the end of their life.
"Our work is varied and wide in scope, but it's also highly specialised and reliant on the support of the community to continue. Like hospices across the country, we simply wouldn't be here without your generosity.
"Please give what you can and help us be there for every family in the Black Country who needs us."
The Save the Acorns Black Country Hospice Appeal was launched by Acorns following a commitment of significant new NHS funding from Black Country healthcare commissioners and an earlier announcement by NHS England that they would double their central funding support to the country's children's hospices over the next five years.
To support the Appeal, you can donate by visiting: www.acorns.org.uk/appeal