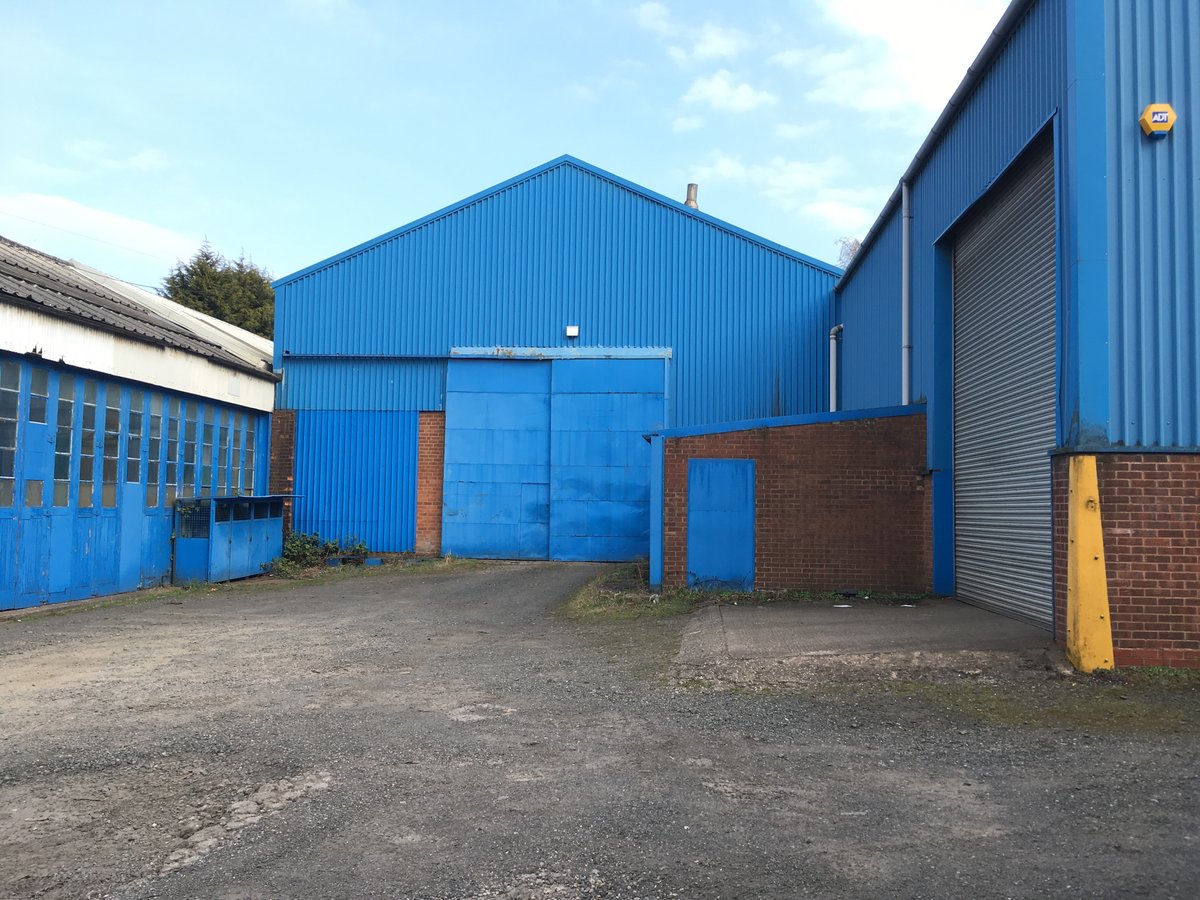 Historic Black Country industrial site on market for £1.35m
16 Jul 2019
Published in: Member News
---
A huge industrial site in Oldbury fronted by a large Victorian house has gone up for sale with a £1.35 million price tag, marketed by Bulleys Chartered Surveyors.
---
The offices, workshops and storage buildings measuring just over 31,000 sq ft at 104 to 108 Dudley Road East are owned by Marshall Welded Steel Ltd, which trades under the name Marwel Conveyors and manufactures conveyor systems.
The business has been based there since the end of the Second World War when partners Wilf Marshall and Stan Reavenall sold their homes and took out bank loans to purchase the premises. The company is now run by their sons Ian Marshall and Alan Reavenall.
The front of the site was originally a large Victorian house with a rear extension and is currently used as offices, although it could be changed back to residential use subject to planning.
Behind this are factory units known as Bay 5 which include cranage, loading areas and further office space, and at the rear of the site are industrial units known as Bays 1 to 4, plus extra storage land.
Max Shelley, an associate at Bulleys, said: "This is an extraordinary opportunity to purchase a significant industrial site with great potential for refurbishment or redevelopment, and we're already getting a lot of interest.
"The entire premises are on the market with a price of £1.35 million, although the vendor would consider a separate sale of the offices in what was once a Victorian house for £250,000."
Ian Marshall, the current managing director, said: "My father used to say that when they first started business, they could sell anything that they made. Unfortunately, in those days, it was very difficult to source any material to make things with!
"He and his partner started off manufacturing a diverse range of steel products including such things as work benches, greenhouses, fish tanks and children's toys.
"Around 60 years ago one of their customers complained that his overhead chain conveyor was of poor design and unreliable, and he offered a substantial cheque to produce a new one.
"This was the beginning of what became an extensive design and manufacturing capacity in the conveyors market, leading to over 70 years of successful trading.
"The company was profitable but with uncertainty in the economy we could see orders beginning to decline. So we decided to consolidate the business in 2019 and have decided to close the manufacturing side and sell the freehold on the premises."
Mr Marshall added: "This could make a fantastic base either for a factory or a warehouse business, and we look forward to handing over the premises to another company."
Marwel Conveyors is meanwhile continuing its operations on the design, sales, installation, electrical and spares side of the conveyors business.
Full details of the properties at 104 to 108 Dudley Road East can be found here, and anyone interested should contact Max Shelley at max.shelley@bulleys.co.uk or on 0121 544 2121.