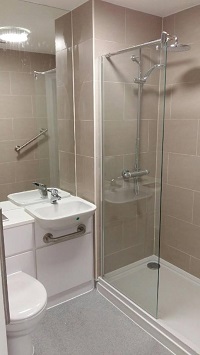 Hospital Ward Patient Rooms Get New Makeover
15 Feb 2018
Published in: Member News
---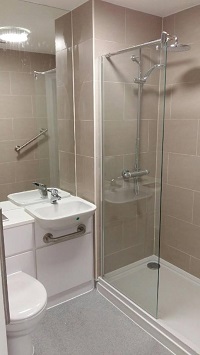 West Midlands Hospital is underlining its commitment to patients by giving rooms on its NHS Ward a complete makeover.
Several private rooms on the ward have been completely redecorated and fitted with plush new en suite bathrooms in the first phase of an ongoing project.
Rooms are also being decked with new bedroom furniture to ensure that patients benefit from new facilities and even more comfortable surroundings during their stay on the hospital ward.
---
Patients are referred for treatment to the hospital through the NHS but can also use their health insurance or pay privately for their treatment to speed up the process.
The hospital has 34 bedrooms in total including a separate ward for patients who pay privately.
Operations Manager Peter Hollick and Engineer Dave Watts have co-ordinated the project at the hospital.
General Manager Gloria Kerrigan said: "These upgrades are essential and will enhance the service we provide for our patients."
West Midlands Hospital offers a wide variety of treatments including Cosmetic Surgery, Orthopaedic Surgery, Eye Surgery and Spinal Surgery.
Gloria added: "We pride ourselves on an excellent environment and facilities for all our patients and the new look rooms are a huge boost for us."