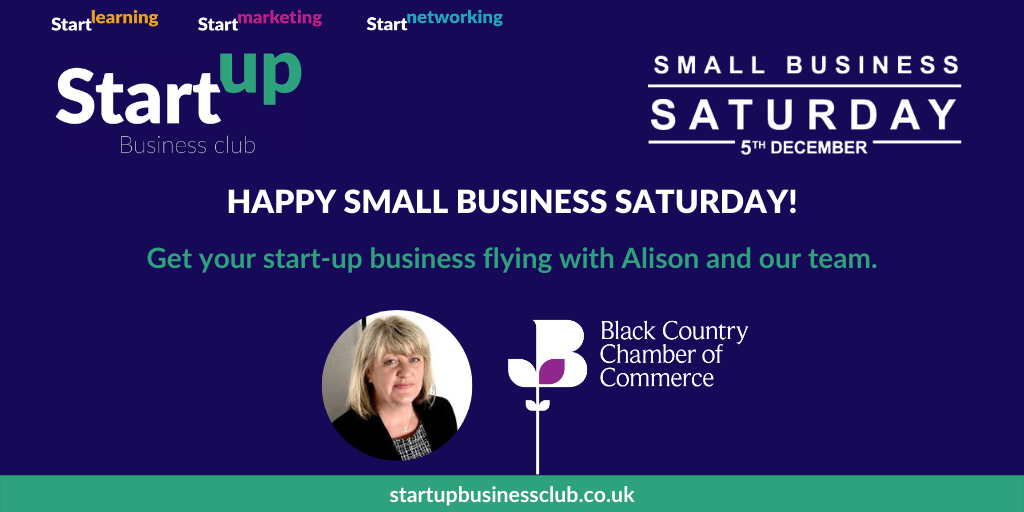 How to Get Your Start-Up Business Flying
04 Dec 2020
Published in: Black Country Chamber of Commerce News
---
From networking opportunities to one-to-one business advice, marketing support and savings on essential business tools, the Start Up Business Club can help take your small business to the next level.
---
Small businesses are the beating heart of the UK economy, bringing in around half of turnover in our country's private sector. Per the Office for National Statistics, small and micro businesses make up 99% of UK firms.
The popularity of small businesses reflects Britain's entrepreneurial spirit. More than 1,800 businesses were opened per day in the 2018-19 tax year. According to the Centre for Entrepreneurs, there were nearly 10,000 start-up businesses launched in the Black Country in 2019.
There is a huge range of support, grants and funding available locally for those looking to start new businesses, including the services on offer from the Black Country Growth Hub.
But what happens once you're all set up and ready to take your business to the next level?
The Start Up Business Club
Here at the Black Country Chamber of Commerce, we have been supporting businesses for more than 200 years. Our recently established Start Up Business Club has helped around 200 start-ups to take next their business to the next level.
The Start Up Business Club is a one-stop shop where you can get business advice, protection for your business, personal development training and marketing, all as part of a vibrant networking community.
It's a great place to meet other new entrepreneurs who are at same stage of business growth, share ideas and best practice, meet with our experts and learn new skills.
Meet Alison Trinder
The driving force behind the Start Up Business Club is our highly experienced Business Relationship Manager, Alison Trinder, who has worked in our membership team for 16 years.
Alison has more than 30 years of experience in establishing and maintaining strong business relationships. She often works closely with the Black Country local authorities on joint projects to support start-ups in our region.
She used her decades of expertise in March 2018 to devise and launch the Start Up Business Club.
"We found that new business entrepreneurs said they felt very lonely and isolated working on their own," Alison said.
"They wanted to belong to a group where they could share their problems and challenges, talk to other start-up owners and keep motivated to achieve their goals in business."
Alison's inspirational presence has attracted hundreds of businesses to the Club.
One of its recent success stories is TPSquared, a design, print and digital studio based in Wolverhampton.
"I can't thank Alison enough for all support and advice she has provided myself and the TPSquared team during our first year," managing director Carolyn Smith said.
"I feel that I can reach out to Alison for anything. She is always willing and wants to help new businesses to be successful. Being Chamber members has really helped raise our profile and presence in the Black Country business community."
Happy Small Business Saturday
On this Small Business Saturday, here's to all the amazing start ups and small businesses which help contribute to the UK economy and to our communities.
If you would like to find out more about our Start Up Business Club, get in touch with our expert, Alison Trinder via 01902 912301 or alisontrinder@blackcountrychamber.co.uk.
startupbusinessclub.co.uk