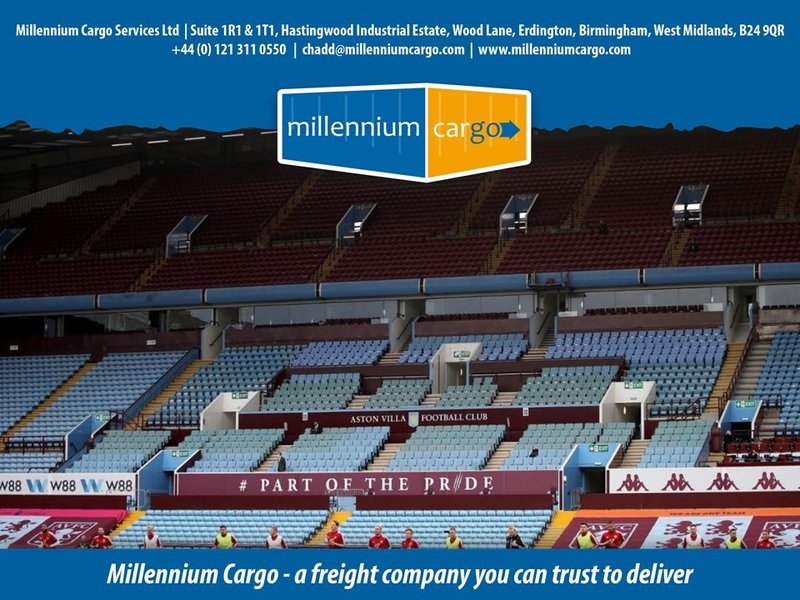 I'm a happy Chadd today
08 Oct 2020
Published in: Member News
---
I love everything about the beautiful game - but I especially love my team - Aston Villa.
---
As I'm sure you know, I'm a big footie fan. I love everything about the beautiful game - but I especially love my team - Aston Villa.
Last weekend, "The Villa" played against the big boys (Liverpool) on their home turf at Villa Park. The odds were against them and after last season's last-day escape from relegation, there was only one favourite - the boys in red.
But they showed up, gave it their all and WOW - what a game!
At full-time, the score was a cracking 7-2 in favour of Aston Villa, in their famous claret and blue.
Now, I'm incredibly happy - but a little sad at the same time.
You see, as a season ticket holder I very seldom miss a game and of course I wanted to be there with them to witness this fabulous win. But sadly the match was played in an empty stadium - with no fans allowed - thanks to our friend COVID.
Still, I made the most of it, watching from the comfort of my lounge on the sofa with a beer in hand with my son Connor. We drank, we cheered, and we counted our winnings from our online betting accounts.
Once my head had cleared the next morning, I started thinking. Sometimes, being the little guy can pay off.
Now, I think that Liverpool made a big mistake. They didn't see Aston Villa as a worthy opponent, so they forgot to bring their A-game - and it showed.
A lot of the big freight forwarders sometimes do this too. They're so confident in their size and status that they forget to bring their A-game to their customers.
But here at Millennium, we're all about relationships. We're all about bringing our A-game every time and finding you the solutions you need to make moving your goods easy.
We know we can't compete on size - we're a small fish in this ocean.
But we can compete on service, flexibility and that real personal customer relationship.
These last few weeks the team have been bending over backwards to make sure all our customers have the pallet storage they need in the run up to Christmas.
There is a real shortage of space out there. Some of the bigger companies might just tell you "computer says no" but not us. We will dig deeper, work harder and do whatever it takes to give you what you need - because we understand that that's what it takes to win.
So, whatever you need - and no matter how tricky - give us a call and we'll be sure to help you out.

Submitted by Chadd from Millennium Cargo Services Ltd