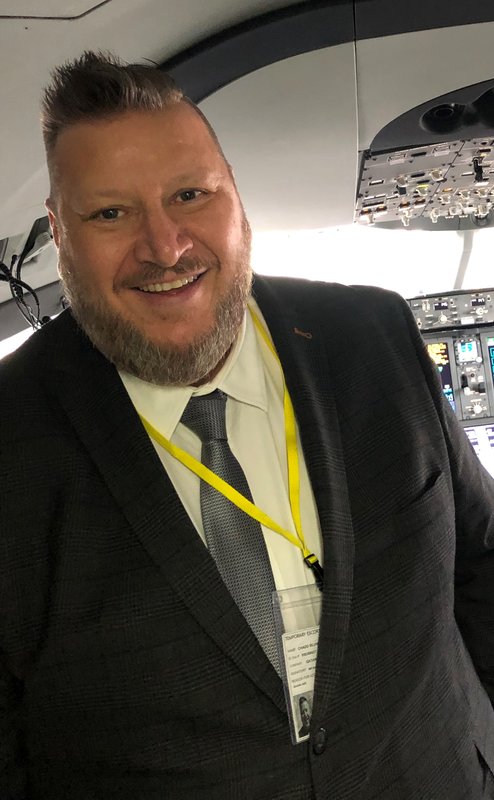 I get a lot of feedback on my weekly emails...
29 Oct 2020
Published in: Member News
---
The occasional F-Off - but mostly a hugely positive response.
---
I get a lot of feedback on my weekly emails The occasional F-Off - but mostly a hugely positive response.
Some people reply to me every week to add their own stories or give their own ideas. Others drop me a line occasionally if there's something particularly relevant to them.
Just last week, one of my dear friends in the Middle East replied to my email about hidden charges. His reply brought a smile to my face.
He said: "It's Chadd O Time! Another brilliant newsletter!"
Now, I quite like the idea of Chadd O Time!
And it got me thinking… You see, I've been writing these emails for nearly 3 years now. Every week the email goes out. Without fail. That's around 150 email blog articles.
Why do I do it? Do I get replies from people saying "YES! I want to move some goods?"
Well, actually yes - sometimes. But that's not the point.
I send these emails because I want to stay top of mind. I want you to know who I am, what I stand for and I want to build a relationship founded on trust. When I show up in your inbox week after week you learn something about me.
Sure, you learn that I went on holiday to Crete and that I'm a big Villa fan.
But that's not all. You learn that I show up. That I am consistent. That when I say something I'll do it. That's how trust is built.
Now, you might not need my services right now - or even anytime soon - but when you do I want to be the first person you think of. And it works.
Just last week, I went to the pub and a guy came up to me and said: "Alright Chadd, I love your emails. I'm really sorry we haven't been able to give you any work yet but as soon as we need to move some goods you're the man I'm coming to."
It turns out he was a potential client that I visited 3 plus years ago - and he's been reading my emails ever since.
If I wasn't popping into his inbox week after week, do you think he'd still remember me a few years on? I doubt it.
So what about you? Do you do enough to stay top of mind with your clients and prospects? Do you show up in their inbox consistently to build that relationship and strengthen that trust?
I think you should. It really does work.
Submitted by Chadd from Millennium Cargo Services Ltd