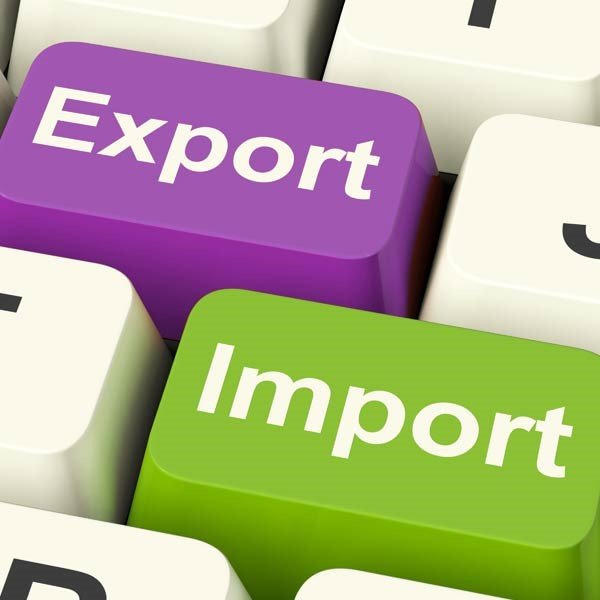 Import, Export & All Things Customs Covered on Chamber Courses
07 May 2019
Published in: Black Country Chamber of Commerce News
---
Black Country Chamber are offering a range of international trade training courses designed for businesses who import or export goods.
---
The Black Country Chamber of Commerce are running a number of courses for companies and personnel who import and export across the world.
Anyone interested in booking places are being asked to contact Kristian Jones on: 01902 912305 or email: kristianJones@blackcountrychamber.co.uk
Import Procedure Training – A Practical Guide to Importing
Thursday 23rd May 2019
Venue: Black Country Chamber of Commerce – Board Room
09:00 – 15:00
Contents:
•Factors to be considered to ensure successful importing
•The vital sources of information an importer must use
•Record keeping and administration
•Placing the import order – "getting it right –right from the start"
•The import licence and other legal considerations
•The importance of the commodity code – a study
•Building up the final import price and ensuring all costs are covered
•An overview of the methods of payment and when they would be required
•The import route (the seven steps)
•Incoterms 2010 and its impact upon importers
•Dealing with forwarders and calculating freight charges
•Cargo Insurance considerations
•Documentary content – what the terms mean
•The common import documents – with examples
•Customs' clearance procedures
•Paying duties and VAT – including calculating charges
•Suspension and relief from duties and VAT
•The impact of the Uniform Customs' Code – and AEO Status
•How importers can benefit from temporary import procedures - Customs' warehousing, Inward Processing relief and other temporary reliefs.
•Keeping statistical records
Customs Declaration Training
Friday 31st May 2019
Venue: Black Country Chamber of Commerce – Board Room
09:30 – 16:00
Are you a customs agent? Or does your company use customs agents and intermediaries to help you trade with the EU? If so, you need to know how to meet customs requirements fast and efficiently after the UK leaves the EU.
There will be new processes to follow and new forms to complete. We can help. Our training will highlight what you need to know to be able to accurately complete a simple customs declaration.
Delegates: Anyone who needs an understanding of Customs regimes and how to complete a Customs declaration form.
Grant funding: This is available from HMRC with up to 70% of training cost covered. Please note the availability of this funding is limited and will close on April 5th.
You can find out more at https://www.customsintermediarygrant.co.uk/
EZ-Cert – Export Documentation and Beyond
Wednesday 12th June 2019
Venue: Black Country Chamber of Commerce – Board Room
09:00 – 12:30
Compliant documents are key to successful exports of goods. With the UK currently negotiating it's exit from the EU; many exporters are looking at their processes with fresh eyes.
This interactive workshop allows delegates to learn how to produce exemplary paperwork effortlessly, reducing the potential of unnecessary friction when shipments cross borders. This in turn brings efficiencies which can only prove more beneficial when the UK departs from the European Union.
Designed to suit those new to the task, or looking for a refresher, the session is informal and allows attendees to ask any questions they have on the wide range of topics involved in shipping goods overseas.
Delegates will also hear of i2i's expanded service offer, including ezConsign, a pay as you go solution used for the simple production of globally compliant shipping documents.
Attendees will leave with: Understanding of the requirements for obtaining all relevant certified paperwork, including: Certificates of Origin EUR1's/A TR's Streamlined procedures for creation of necessary documents, including: Sending and receiving applications using the express method for minimal delays Printing of approved documentation in company offices Adding/removal of users In addition, the workshop leaders will also outline some other tools i2i provide, including: ez-Consign – pay as you go software for producing shipping paperwork
Export: Letters of Credit
Tuesday 25th June 2019
09:00 – 16:00
This Letters of Credit training course has been devised for companies/departments that are regularly receiving or handling Letters of Credit. It will help you to reduce risks, bank charges and improve efficiency of administrators.