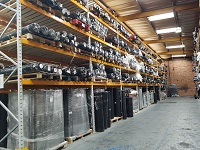 Increase in Demand for Commercial Rubber Sheet
18 Apr 2018
Published in: Member News
---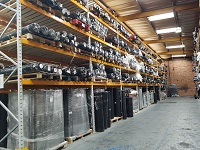 MacLellan Rubber announce strong growth in commercial rubber sheet sales in the first quarter of 2018 and, in order to continue to fulfil customer demand, they are increasing their UK stockholding of commercial rubber sheet, sheet polymer and rubber mats.
Andrew Onions, Director at MacLellan Rubber, said: "At the start of the year we acquired an additional 6,000 sq ft of warehouse space at our Midlands headquarters to reinforce our stock position. However, due to further demand from both existing and new customers for our commercial rubber sheet, sheet polymer and rubber mats, we will be increasing stock items further still, particularly for popular sizes of our European material grades."
---
MacLellan Rubber is one of the UK's leading manufacturers and distributors of rubber sheet, sheet polymer, and rubber mats which are available in a range of standard grades including Neoprene, Nitrile (NBR and HNBR), EPDM, Natural Rubber, FKM, Viton and nitrosamine free.
The increase in warehouse capacity and customer demand means MacLellan are also ordering more stock of their European manufactured rubber. Due to the higher grade of material, these products deliver improved end-use performance and are typically made to order, however, will be available in stock for popular sizes of 1.5mm, 3mm and 6mm rolls.
Chris Hickson, Sales Manager - Sheeting Division, at MacLellan Rubber said: "We're launching a George's Material of the Week campaign to highlight the different rubber sheet materials we supply. By focussing on a different material each week, we hope to promote the key technical benefits relating to each material grade and the different end-user applications it can be used in. Look out for our weekly Blog posts on our website and #MaterialoftheWeek on social media."
For competitive prices for rubber sheet, sheet polymer or rubber mats and strong after-sales support, please call 01902 307711 or visit: www.maclellanrubber.com
Comments
No comments have been submitted yet.