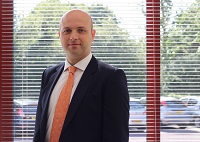 Insight into Supply Chain Opportunities for the New Nuclear Revolution from Clarke Willmott LLP
04 May 2018
Published in: Member News
---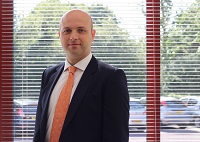 The supply chain for the construction of Hinkley Point C, the largest project in Western Europe, has already created extensive business opportunities and shown the enormous business benefits that will be yielded by the further nuclear power stations earmarked for the UK.
Greg Saunders, partner at national law firm Clarke Willmott LLP, and an expert in the firm's Energy & Natural Resources Team, which has been providing specialist advice for businesses entering into contracts at Hinkley Point C, told the Black Country Business Festival that the UK nuclear programme offered enormous opportunities for ambitious businesses.
---
"Hinkley Point C is in Somerset, between our Taunton and Bristol offices, and just over the water from our office in Cardiff," said Mr Saunders, who is also chairman of the Somerset Chamber of Commerce.
"The likely impact on the region generally in the construction of Hinkley Point C has been estimated to be £4 billion, with 25,000 new employment opportunities expected to be created during a construction project lasting at least 10 years.
"Clarke Willmott is proud to be the most experienced legal advisor on local Hinkley supply chain contracts, acting on three out of five of the local consortia contracts awarded to date.
"We are very much aware that the breadth of these contracts is considerable and our clients appreciate our support in this process."
Mr Saunders said the Hinkley Point C project could potentially offer opportunities to local manufacturing and construction companies across the Black Country that wished to expand their businesses outside the region and showcase their capabilities.
He added that there was likely to be other opportunities across the UK when work began at other nominated sites for power stations as part of the "new nuclear revolution'.
"Hinkley Point C could well give Black Country businesses the chance to be part of building one of the largest, most complex projects in Europe; something vital to the country's future energy needs," he said.
"With more nuclear power stations earmarked for construction over the coming years, it is the start of a boom for specialised skills.
"With those sites dotted around the UK, there are obvious opportunities for a central hub of expertise and manpower to supplement the local supply chain.
"The Corporate Team at Clarke Willmott has been very much involved in advising businesses about involvement in Hinkley Point C.
"As a result of the sheer scale of the project, local companies have been encouraged to form consortia to enable them to have the resilience and strength to take part in this project and this will also help them consider other large scale infrastructure projects nationally."
Mr Saunders said that the nature of the consortia varied and as a result legal advice on structures and drawing up appropriate contracts was essential.
He added that while consortia varied they all faced similar business challenges, including a natural reluctance to partner with competitors, apportionment of work orders between consortium members, and potential for disputes - all of which also made specialist legal advice essential.
Clarke Willmott LLP is a national law firm with seven offices across the country, including Birmingham, Bristol, Cardiff, London, Manchester, Southampton and Taunton. For more information visit www.clarkewillmott.com.