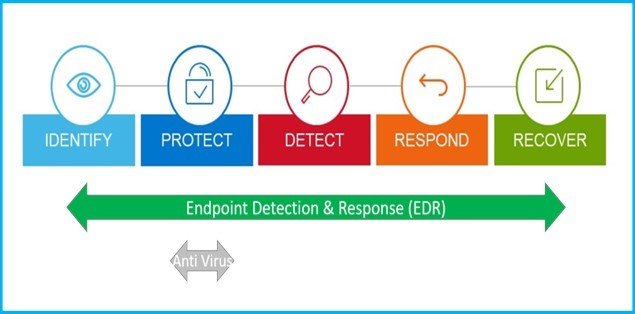 Introducing Advanced EDR Protection
14 Jan 2021
Published in: Member News
---
IT Patrons CSCM Limited take data security very seriously, constantly looking for the best products to protect clients from external threats.
---
As we jump into 2021 at the top of CSCM's agenda is as always security.
Constantly looking for the best products to ensure customers are protected and benefit from the latest technology, therefore they have added a new advanced security product to their portfolio of services – Advanced EDR Protection. (Endpoint Detection and Response).
Cyber-crime has greatly advanced throughout 2020 due to so many people working remotely, it has opened up vulnerabilities that can and will be exploited by cybercriminals.
Organisations are at greater risk because often people are working from home without the added protection of the business's firewall. Additionally, cybercriminals have endless resources and will employ top technical minds to beat the systems we all currently use.
To combat this CSCM are now offering an advanced level of protection that will help prevent cyber-attacks compromising entire systems.
The EDR service offers exceptional security features and the key points below easily justify why Businesses need it.
Prevent Cyberattacks
• Help protect against the latest threats without waiting for recurring scans or updates to signature definitions
• Respond to threats at the endpoint almost immediately
• Customize protection to allow/block USBs and endpoint traffic to determine the appropriate response
Detect Threats with Behavioural AI
• Eight separate AI engines for coverage and performance
• Easily determine how and when an attack started
• View summaries or detailed information about threats from a single dashboard
• Present key risk findings and executive insights via customized reports
Respond Effectively Through Automation
• Automate responses for a quick threat containment
• Help remediate attacks by reversing the effects
• Rollback attacks by replacing compromised files with pre-attack healthy versions
CSCM works closely with The West Midlands Cyber Resilience Group so protecting Businesses from cybercrime is really important to them.
If you are not happy with your current IT provider or have security concerns, please get in touch. www.cscm.co.uk

Submitted by Jenny from CSCM IT Solutions