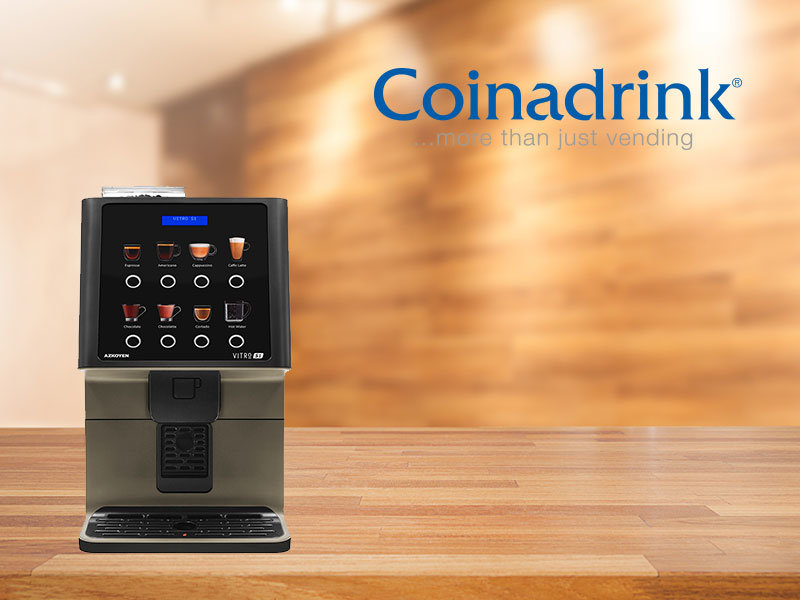 Introducing the new Vitro S1 range by Coinadrink
25 Apr 2019
Published in: Member News
---
We've just added two new coffee machines to our range. Could they be what your business needs?
---
We're always on the lookout for new equipment that we can add to our range to enhance the vending experience for the user. Recently the Vitro S1 machines have joined our existing lineup of tabletop hot drinks machines, with the Espresso and Instant variations respectively.
The S1 is durable and reliable, and its compact frame makes it ideal for environments that are a little short on space. The user interface prioritises a no-nonsense approach and delivers quality beverages no matter what you go for.
If you're looking for a practical hot drinks machine that's stylish, durable and reliable, the Vitro S1 could the perfect solution for your business!
Submitted by Alistair from Coinadrink Limited