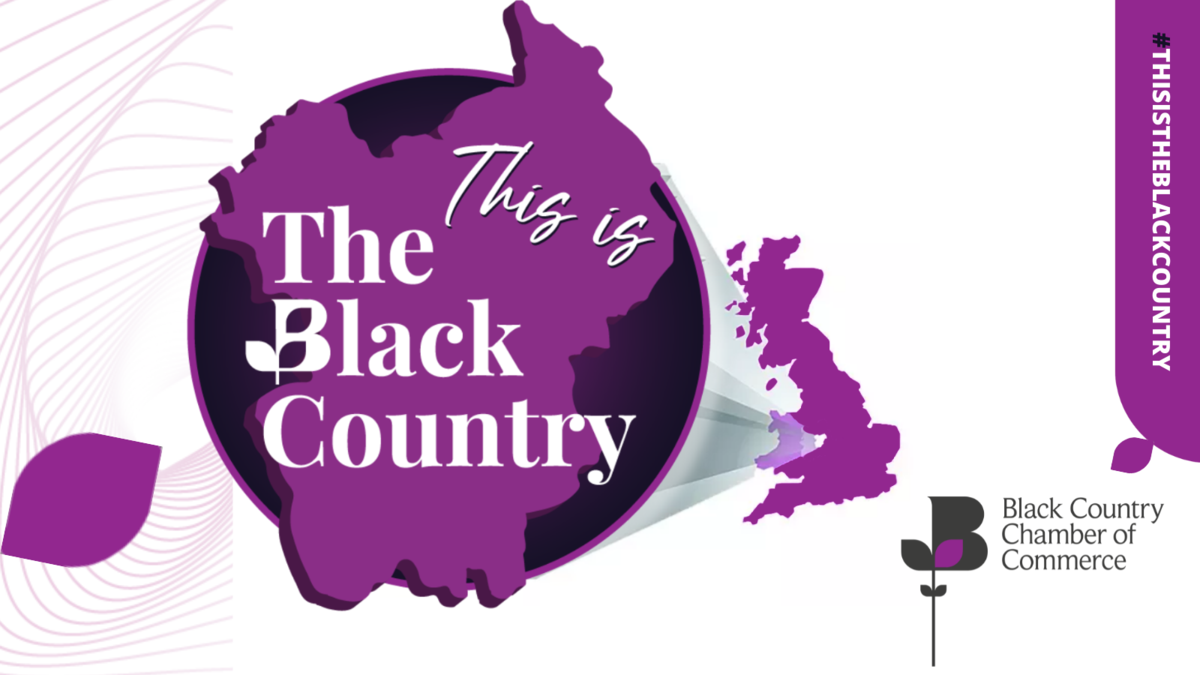 Introducing This is The Black Country
26 May 2022
Published in: Black Country Chamber of Commerce News
---
This Is The Black Country
---
Introducing This is The Black Country
Neil Anderson, the Chamber's Director of External Affairs, Shares his thoughts on the business support organisation's next big campaign. Coming on the back of Brexit and COVID-19 businesses might have breathed a sigh of relief, one of the most intense periods any of us had known which culminated with the break with our biggest trading partner and the strictest restrictions on working and personal lives in peacetime had come to end.
However, whilst many of us knew we'd still be dealing with the legacy of this for some time to come, new challenges such as inflation are compounding longstanding issues which have traditionally held the region back.
That is why 'This is the Black Country' is needed.
The Chamber's newest campaign will set the agenda for much of our communications, policy, and engagement work for the remainder of 2022 and into 2023.
With the help of the campaign's business partners, Crowe UK, EBC Group, Higgs LLP, Pertemps, and the University of Wolverhampton's Business School, we're bringing together sector experts who will help set the agenda and priorities of the campaign as it looks to raise awareness of the issues many in the region are facing.
Through a programme of events, including the region's second Business Economic Conference in the Autumn, advocacy work and briefing to policymakers and thought leadership across the Chamber's channels and dialogue with media,
This is the Black Country will provide the focus and a rallying cry for members and those in the business community who want to ensure that the region isn't left behind.
Covering a range of topics and themes, the campaign is divided into three main areas, People, Place, and Power.
Over the coming months, it will look in detail at a range of factors such as attracting and retaining talent, skills gaps, connectivity, and infrastructure.
The campaign will also shine a spotlight on the best of the region too, there's so much great work taking place across all areas of our economy that we actively want to be talking about the Black Country as the innovative country, the diverse country, and the green country.
Future-focused, the campaign will celebrate the region's greatest accomplishments and play its part in helping the region to be competitive on the national and global stage.
The Chamber team look forward to working with the campaign's business partners and our members to ensure we set the agenda for the local economy and ensure that business needs are heard and responded to.
For more information, visit:
https://www.blackcountrychamber.co.uk/campaigns-projects/this-is-the-black-country/