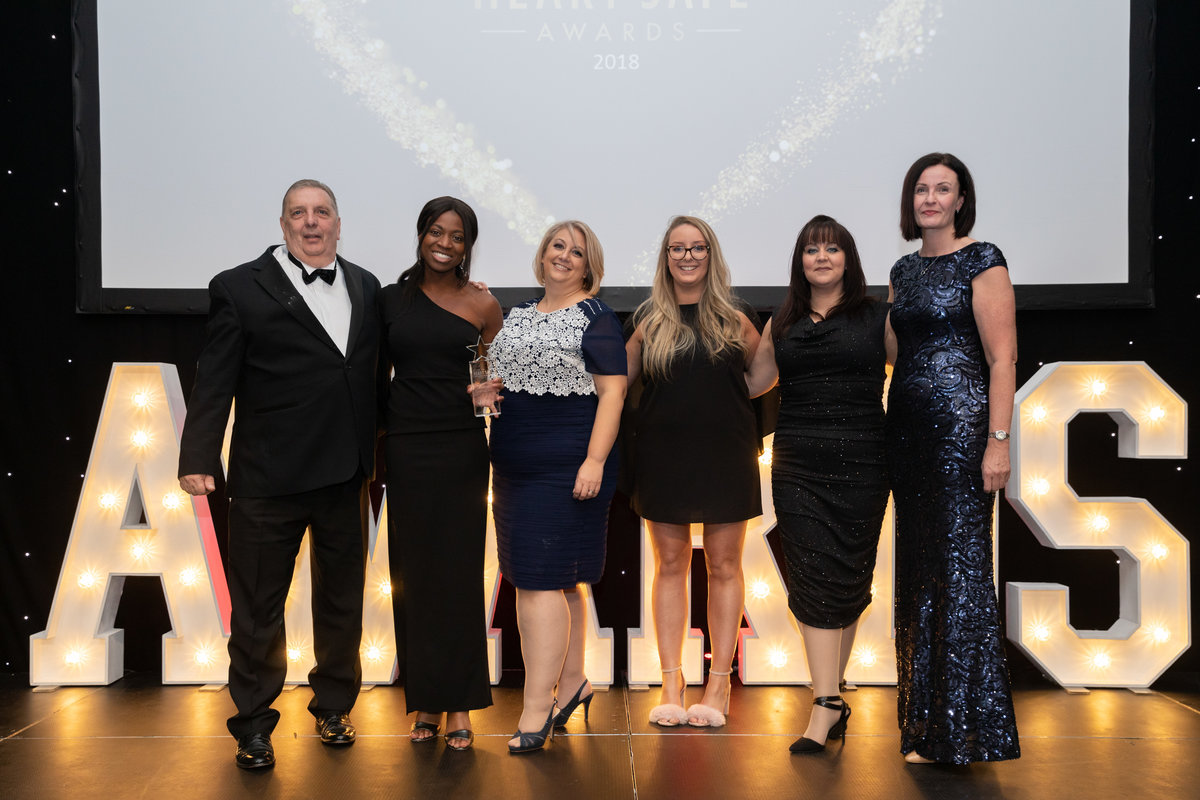 Intu Merry Hill Scoops National Heart Safe Award
08 Nov 2018
Published in: The Chamber Patron Group
---
The shopping destination was up against six shortlisted retailers across the UK for the prestigious Retailer Award
---
Chamber Patron member, intu Merry Hill has been recognised for its commitment to investing in lifesaving equipment and staff training at the annual Heart Safe Awards.
The shopping destination was up against six shortlisted retailers across the UK for the prestigious Retailer Award, and was one of 93 finalists in the room competing for 12 awards.
The win follows the announcement of intu Merry Hill's mission to train more than 2,500 local residents on how to operate defibrillators by the end of this year.
In partnership with FastAid Black Country, intu Merry Hill has raised more than £15,000 through a combination of fundraising and donations for the installation of 14 defibrillators in schools and community centres across the Black Country.
The UK Heart Safe Awards is the UK's leading national competition that recognises companies and organisations that have made outstanding commitments to heart health.
The event, which is in its seventh year, was hosted by Hand on Heart, a charity that aims to prevent cardiac arrest among young people.
Naomi Campbell, Community Development Manager at intu Merry Hill, said: "The presence of a defibrillator could be the difference between life and death in an emergency situation. As the largest shopping centre in the West Midlands operating in a densely populated area, we understand just how important it is to ensure all members of the community have access to life-saving equipment should they need it.
"Receiving an accolade from UK Heart Safe Awards has been a great milestone for us and recognises the way we work with our staff and the local community to provide life-saving training for everyone. This comes after scooping the top prize in the 2018 intu chairman's community annual awards which recognises the excellent community engagement carried on by intu's UK centres. £4,000 was awarded from intu's Chairman which has been donated to FastAid Black Country and will be used to help get even more defibrillators into the community."
Lesley Appleton, Fundraising Coordinator at Hand on Heart, said: "This year's ceremony was our biggest yet with more than 350 people joining us to celebrate the great work businesses and organisations across the UK are doing to support heart health.
"We were impressed with the connections intu Merry Hill has with both charities and local communities. Its campaign puts the power in the hands of its colleagues and local residents in order to make a collective difference to the lives of those in the Black Country."