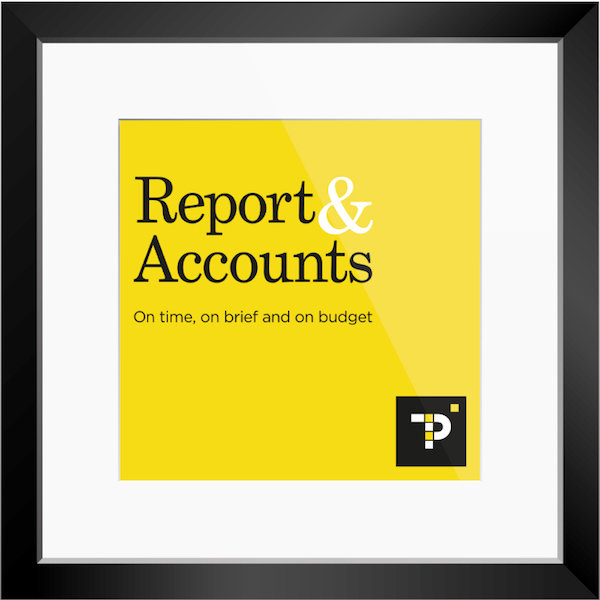 Is it that time of year again?
16 Feb 2021
Published in: Member News
---
Not everyone enjoys the end of year process of producing the Annual Report. We do! In fact, we've been doing them for over 15 years. To achieve great Annual Report design requires a combination of clear financial reporting, interesting infographics, concise content structure and high-quality print.
---
We do all of this.
To design an effective Annual Report, there are lots of different things that need to be considered, but some of the most important are:
The Concept
Define and present a clear story throughout your report. This gives us something to 'hang the creative on' and ensures your readers will engage with the report.
Formats
It doesn't have to be A4 and it doesn't even have to be printed anymore. We'll help you explore formats that will work best for your audience – from interesting formats, interactive PDFs to microsites.
Typography
This is where the creative experience really comes in. Often, Annual Reports need to meet strict typographic guidelines (such as font-size) so it can sometimes be a balance between design and functionality.
Infographics
A great way of conveying complex information in a bite-size way.
Finishes
We'll look at the huge range of potential finishes for your Annual Report – from paper stock to binding options.
Carbon footprint
In an increasingly environmentally conscious marketplace, to assist any compliance standards you have to demonstrate your corporate social responsibility and environmental integrity, all our printers use paper which comes from FSC certified forests. All inks and laminates conform to the latest EU standards and we can also offer recycled stocks for specific projects.
What you can expect from us…
We pride ourselves on our customer service and high-quality design work. Creating engaging and clear Report and Accounts is one of our specialty's and we keep things practical and uncomplicated whether your report is big or small.
You can expect:
Accuracy
We'll use your data files for setting and our own thorough checking and proofing process will make sure your report is accurate.
Appeal
We'll stay within your corporate guidelines, but we'll use all our creativity and experience to ensure your report looks good – easy to read, tidy, consistent and interesting.
Timing
We understand the issues with compliance and report deadlines, and we're quite used to working within some pretty tight schedules. We won't let you down on this.
Value for money
Most of the reports we produce are for a fixed fee, but we're also happy to agree an hourly rate, if that suits you better.
Delivery
Once your report is approved, we carry out a full final/pre-print check and we can provide the final version electronically (PDF), as print-ready artwork for your printer, or we can print it for you.
So, if it is that time of year, get in touch and we can produce a creative and outstanding Annual Report that speaks to both the external stakeholders and the internal staff.
Download our Report and Accounts brochure here.
TPSquared is a design, print and digital studio based in the Midlands. Working with businesses of all shapes and sizes, both locally and nationally, who share the same values. If you are looking for straight-forward help and advice on a range of marketing materials and digital output. It might be branding for your company, printed marketing materials or just a business card - let's talk and we can work together to make the right decisions.
Submitted by Carolyn from TPSquared