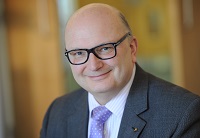 Is This The Golden Age for the West Midlands Economy?
28 Mar 2018
Published in: Member News
---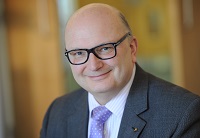 This year could be one of the best in which to do business in the West Midlands, according to Johnathan Dudley, Midlands managing partner and National Head of Manufacturing at national audit, tax and advisory firm Crowe Clark Whitehill.
A myriad of factors have come together to create a favourable economic climate, with the three "Hs' - HSBC, HMRC and HS2, driving increased optimism across the region.
---
Johnathan Dudley said: "Beyond the three "Hs' there are also other factors such as the Commonwealth Games in 2022, the possibility of Channel 4 moving to Birmingham, and the announcement by Peaky Blinders founder Steven Knight to create a massive TV and film studio complex with six sound stages in or around the city. Similarly, Coventry's role as City of Culture in 2021 will also bring about economic benefits."
Dudley also echoed the comments of Real Estate Investors plc (REI) chief executive Paul Bassi when announcing REI's final results recently.
"REI is one of the investment barometers of the region and its 37.8% increase in profits and tremendous progress overall are reflected in many other West Midlands company results.
"Paul Bassi's comment that West Midlands businesses are operating in a reinvigorated regional economy, bucking the national mood, certainly rings true."
Dudley pointed to the continuing progress of Jaguar Land Rover Group as a strong indicator of the strength of the automotive sector, saying: "Global sales in 2017 were 621,109, a 7% increase on 2016. There is no doubt that the region's manufacturers have benefitted from the added advantage of a weakened sterling.
"We also continue to be one of the few UK regions that is seeing house price growth and continuing falling employment."
He said the region's strong results were being recorded against a continuing background of macro-economic uncertainty.
"Brexit dominates the news but it seems West Midlands businesses have taken the view to get on with their day-to-day business."
Comments
No comments have been submitted yet.