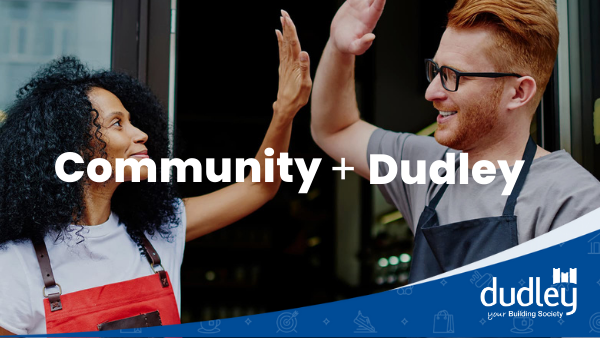 Is your business or charity looking for free office space?
28 Oct 2021
Published in: Member News
---
We want to utilise the space within our branches by offering it out to local businesses and charities free of charge.
---
At Dudley Building Society, we are passionate about supporting our local communities. So, we want to understand whether any local businesses or charities would be interested in using meeting spaces at our Dudley and Kingswinford branches free of charge.
In light of the impact of Covid-19 we understand how difficult maintaining the cost of a dedicated office space can be. Which is why we would like to offer our meeting rooms to be used by the local community through a booking system.
If you would like to express your interest in utilising our branch spaces, could you please send an email to commercial@dudleybuildingsociety.co.uk outlining what you would use the space for.
Please note that no set dates to begin offering our meeting spaces are yet in place, we are currently looking to understand how many businesses or charities would be interested.

Submitted by Amy from Dudley Building Society