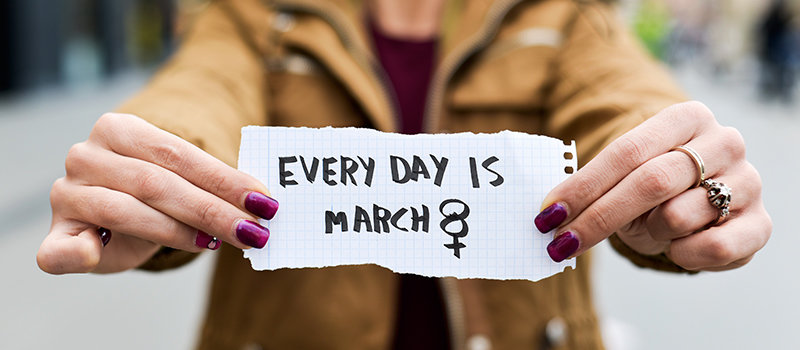 IWD - 'One day will not move the dial'.
12 Mar 2021
Published in: Black Country Chamber of Commerce News
---
IWD - 'One day will not move the dial'.
---
IWD - 'One day will not move the dial'!
While many employers across the UK put in place activities and initiatives to mark International Women's Day (IWD) earlier this week, one day alone is not enough to stamp out gender inequality in the workplace.
This is a continuous journey of improvement, and activity on one day of the year will not move the dial.
Each year IWD is celebrated on March 8 and continues to be commemorated because gender inequality still persists.
For example, the gender pay gap is still a growing issue, violence against women continues to rise and the number of female leaders in senior positions is still much less than men.
According to the Office for National Statistics (ONS), the gender pay gap among all employees was 15.5% in 2020, a decrease from 17.4% in 2019.
These figures are promising to see however it is clear more work needs to be done to close the gap.
Elsewhere, the final report from the Hampton-Alexander Review – a Government initiative to boost the representation of women in senior leadership teams – found that women now hold a third of Board positions in the UK's 350 largest companies.
While this data is promising to see, as this marks a 50% surge in five years, more women are still needed at Board-level.
The impact of coronavirus
The past year has also highlighted additional issues women have had to face in light of the global pandemic. In fact, recent analysis of the UK labour market from LinkedIn discovered that its vulnerability has set back the progress made towards gender equality in the workplace.
It revealed that between January 2020 and January 2021, the share of women being hired in the UK fell dramatically in March and April last year, before recovering to pre-pandemic levels.
In addition, data from HM Treasury found that more women have been furloughed in the UK (2.32million) compared to men (2.18million).
This is a concern. International Women's Day is a great moment to look back and review any activity during the previous year and look ahead at new or ongoing opportunities to further promote and ensure gender equality.
This year, it's even more important since we understand, in many industries, women have been disproportionally impacted by furlough and job losses during the pandemic.
Why is IWD critical for HR?
Showing support for IWD is crucial for HR teams within any business, as it can help to foster a more inclusive culture, while also contributing to level the playing field within an organisation.
When we remove biases, prejudices and discrimination from work – not only does it lend to a healthy, happy environment but also encourages diverse talent to shine, adding to the business growth and shareholder value.
HR is in a unique position to facilitate the debate about gender equality and pay, irrespective of sector, generation and geography, it is in a unique position to facilitate this by celebrating the contribution, participation and success of women in their workforce.
Sarah Thompson – Press & PR for Black Country Chamber of Commerce.
To find out more about the Black Country Women in Leadership initiative visit:
https://www.blackcountrychamber.co.uk/campaigns-projects/women-in-leadership/