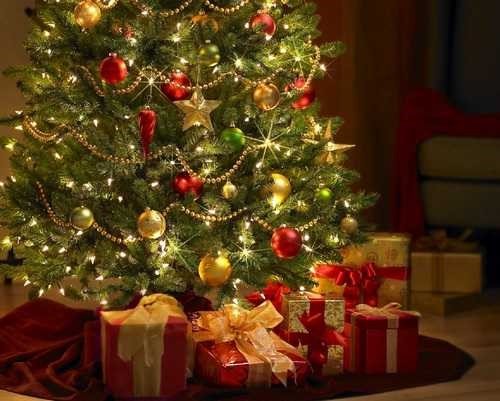 Just A Few Days To Go Until The Big Day
23 Dec 2020
Published in: Blog
---
The tree is still up. The Christmas lights are twinkling.
---
Just A Few Days To Go Until The Big Day The tree is still up.
The Christmas lights are twinkling. The presents are wrapped and the fridge filled with mince pies, Christmas pud and a healthy selection of beverages. But I know for many, this year won't be like all the others. If you're one of the millions who have had their Christmas plans dashed by the new rules, I'm truly sorry. It sucks.
All around the world rules, regulations and lockdowns are making any kind of normalcy impossible.
Here in the UK, the world has gone to pot. Ports are packed, flights cancelled and millions of people ordered to stay at home. Supermarkets are warning of food shortages and families are facing Christmas all alone.
So what can you do about it? Can you control the rules and regulations? No.
Can you still create a happy atmosphere and an enjoyable Christmas? Absolutely. It all comes down to mindset. Control the things you can and let go of the things you can't. As a business owner, having control over your mindset is a must. Even in a normal year, being in business is tough.
You'll have trials and tribulations, challenges and obstacles to overcome. You've got to have control over your mindset if you want to be a success. So take that resilience, flexibility and mindset that you've learned from being in business and use it to make this Christmas a good one. Instead of a big family dinner, enjoy an intimate household meal.
Instead of that crazy Christmas eve buffet, plan a movie night with popcorn galore. Create new traditions, plan new things and be flexible.
You never know, you might just enjoy yourself! And on that note, I'll be signing off for Christmas now. This is the last email you get from me until we're on the other side. The office is still open up to and including Christmas Eve (24th Dec) then closed until 4th January. BUT don't worry.
Although the office is closed we're still here to assist you between Christmas and New Years. The team and I will be answering emails from home on 29th through to 31st December so if you need us just get in touch! Have a wonderful Christmas (however you choose to celebrate) and I'll be back in your inbox soon!

Submitted by Chadd from Millennium Cargo Services Ltd