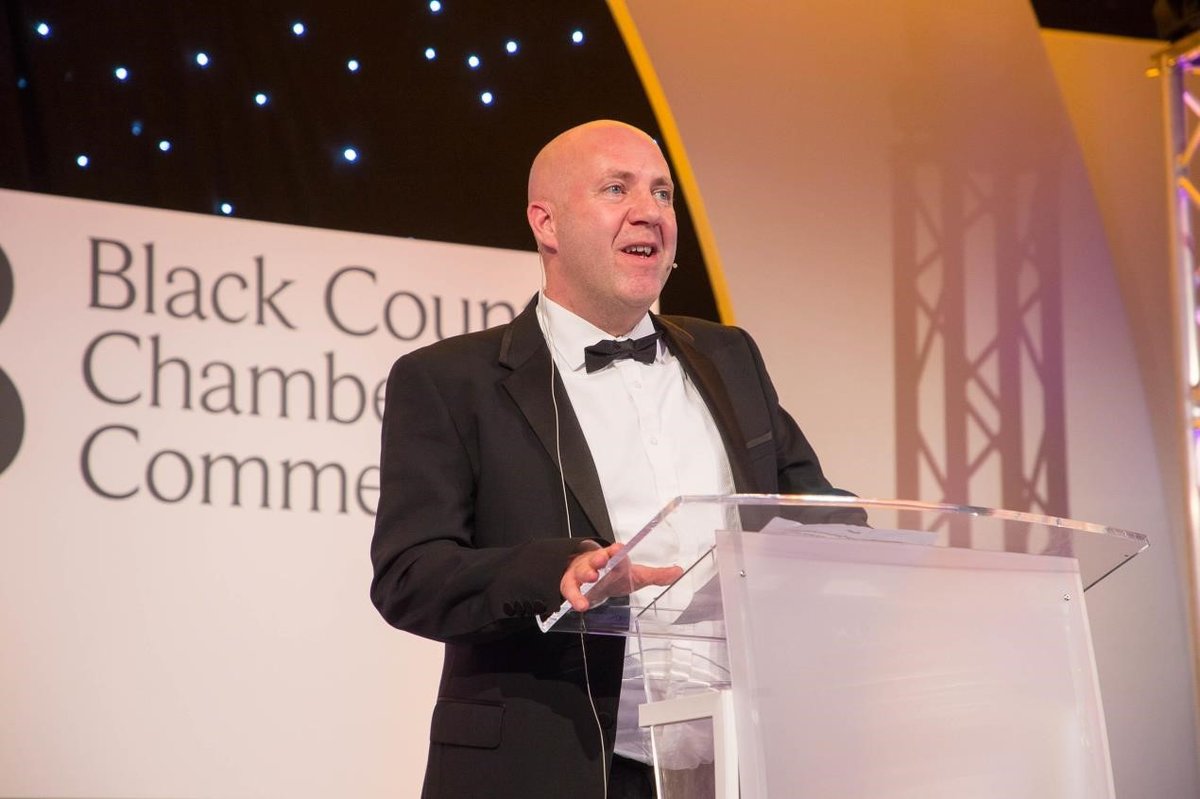 Just days to go until we find out who will be crowned the Black Country's Business Heroes
10 Nov 2020
Published in: Black Country Chamber of Commerce News
---
Just days to go until we find out who will be crowned the Black Country's Business Heroes
---
Just days to go until we find out who will be crowned the Black Country's Business Heroes
There's just a few days to wait, to find out who will be crowned champions in the 12 categories of the Black Country Chamber's Business Heroes Awards.
The digital awards, headline partnered by the University of Wolverhampton, will take place from 3.45pm to 5.00pm on Friday 13th November.
It promises to be no ordinary digital event.
Lined up in the programme is a whole raft of brilliant entertainment that is guaranteed to make the Awards a unique variety show that will certainly stand out from the crowd.
Although they are completely free to watch, tickets to the Awards must be secured in advance through the website www.bcccawards.co.uk.
The 'Bostin' Bumper' tickets (containing a drinks and nibbles gift set) have now closed, but the free tickets will be available right up until the morning of the event.
The focus on the Black Country's 'heroes' is something that the Black Country Chamber has been advocating since the start of the pandemic.
Corin Crane, chief executive said, "The awards were a great way to continue our Black Country Heroes' campaign. They have given us the opportunity to celebrate those Black Country businesses and professionals who have gone that extra mile to help with the Coronavirus crisis.
"All the entries have been outstanding and have really highlighted the endeavours, resilience, adaptability and outstanding contribution made by our business community.
"I am really looking forward to the event on Friday and even though it is online this year, with the line-up of guests and entertainment in the pipeline, it's definitely going to have the 'wow' factor."
The University of Wolverhampton has been integral to the Awards, as headline sponsor as well as contributing and managing three of the categories: Adaptability & Innovation, Kindness in the Community and Exceptional Employee/Team.
Professor Nazira Karodia, Pro Vice-Chancellor for Regional Engagement said: "We're pleased to continue supporting the Black Country Chamber of Commerce by being the headline sponsors for these awards.
"These awards are especially important to recognise the extent to which businesses in the region have rallied throughout the pandemic."
Alongside the University of Wolverhampton, other sponsors and partners include:
MHA MacIntyre Hudson (Large Business Hero of the Year)
Nant Ltd (Small Business Hero of the Year); CK Chartered Accountants (Family Business Hero of the Year)
Forresters Patent and Trademark Attorneys (Start-up Business Hero of the Year)
FMS (Business Hero of the Year)
Walsall College (Outstanding Collaboration & Partnership)
Walsall Council (Business Hero - International Trade).
Tickets and more information can be found on the Black Country Chamber Awards website www.bcccawards.co.uk ________________________________________
Notes to Editor
Contact for more information: Sally Stevens | Marketing & Communications Manager| Associate Events | sjs@associate-events.com | 0116 464 5995
About the Awards
This year's Black Country Chamber Business Awards are focussed on celebrating and recognising the outstanding contributions made by Black Country businesses and individuals have made during the Coronavirus crisis.
The headline partner is the University of Wolverhampton.
The Awards are open to all businesses in the Black Country including non-Chamber members and the finals will take place on Friday 13 November. More details are available on the website www.bcccawards.co.uk