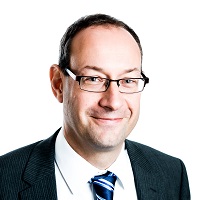 Law Firm Backs New Business Group
16 Jan 2018
Published in: Member News
---
A Wolverhampton law firm has thrown its support behind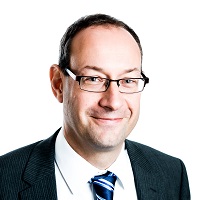 a new initiative to help thousands of family run businesses grow and prosper.
FBC Manby Bowdler has joined forces with the Family Business Practice, which has launched a new group in the city to support owner-managed and family businesses and their suppliers.
Neil Lloyd, FBC Manby Bowdler's Sales Director, will host the Wolverhampton branch of the Family Business Practice in 2018 and lead the regular meetings.
---
The first meeting of 2018 will be held on January 23 from 4.30pm to 8pm at The Mount Hotel and Conference Centre on Mount Road, Wolverhampton, with further events planned in February, March, April, May, June, July, September, October and November.
The format includes general networking, three presentations from members sharing their experience and best practice, and one to one appointments with visiting members of your choice. It costs just £15 for members to attend.
Neil Lloyd said: "As an organisation that works extensively with family businesses, we understand the challenges and issues they face and how the Family Business Practice can help them overcome these.
"As a local business that very much operates on family values, we were delighted to be invited to host the Wolverhampton network in its inaugural year. I am very much looking forward to working with the Family Business Practice to continue the development and growth of all its members."
Peter Roper established the Midlands based network that currently has 80 members and groups in Solihull and Kidderminster as well as producing the Family Business Practice magazine and helpline.
Further Family Business Practice networks will also soon be launching in Shrewsbury, Newcastle under Lyme and Malvern.
Peter said: " We are delighted to partner with FBC Manby Bowdler with this initiative, their experience, expertise and knowledge of family businesses will be a very welcome support and we really look forward to serving family businesses in the area."
For more information about joining the Family Business Practice and the Wolverhampton network, go to www.familybusinesspractice.com/wolverhampton-networking. Alternatively contact either n.lloyd@fbcmb.co.uk, Peter@familybusinessman.com, or call 01299 382000.
Comments
No comments have been submitted yet.