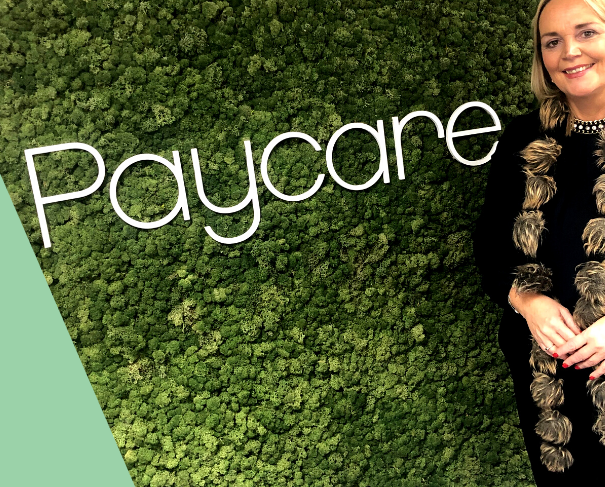 Lockdown Wellbeing - Staff Burnout Doubles
22 Jun 2020
Published in: Black Country Chamber of Commerce News
---
Lockdown Wellbeing - Staff Burnout Doubles
---
As we mark the start of World Wellbeing Week, 22nd – 26th June, Prosper Magazine speaks to Kerry Mitchell, Wellbeing Manager at Wolverhampton's Health Cash Plan provider and Chamber Patron member, Paycare, about Lockdown Wellbeing.
Lockdown Wellbeing - Staff Burnout Doubles
Lockdown has caused employee wellbeing to take a hit with new research finding that burnout figures have doubled during this period.
The research from LinkedIn's Glint revealed that burnout doubled from March (2.7%) to April (5.4%) 2020, suggesting that HR departments need to urgently address this before it threatens the productivity and engagement of remote workers.
The World Health Organisation (WHO) put burnout on its International Classification of Diseases (ICD) list last year, which is used as a global benchmark for health diagnosis – according to DW.com
The public health agency explained that burnout is categorised by three dimensions including: feelings of energy depletion or exhaustion; increased mental distance from one's job or feelings of negativism relating to one's job; and reduced professional efficacy.
In addition, Glint's data found that those employees struggling to balance their personal and professional lives – whether this is down to factors such as childcare duties or caring responsibilities – were 4.4 times more likely to display signs of burnout.
The effect was 2.3 times greater for those workers who felt that they had an unmanageable workload.
When the schools temporarily closed, the CIPD's Chief Executive, Peter Cheese, said that the Government's decision would hugely affect working parents and urged employers to be mindful.
"Employers need to make allowances for this and take a flexible approach, especially for people with younger children who will inevitably need more care. With many schools teaching remotely, parents are juggling their work with helping their children to access school activities," he added.
However, despite the many pressures that staff are facing, new research from Canada Life found that almost half of UK staff (46%) feel more pressure to be 'present' when working from home during lockdown.
As a result, more than one-third of UK employees have continued to work while feeling unwell throughout this period.
The Reasons for Employees Working While Ill
The study cited the different reasons for staff members continuing to work while ill, with 40% saying that they didn't think it was serious enough to justify a day off, while others quoted high workloads (26%) and not wanting to hand over important work to colleagues (25%) as reasons for continuing to work.
In addition, workers said that they were worried about the financial implications (22%) of taking a day off, while some felt too threatened by the risk of redundancy (16%). 15% said that they did not feel secure enough in their role, while 13% stated they didn't think they would be able to get a doctor's note.
When it came to age demographic, it was revealed that the younger staff members were more likely to work while feeling unwell.
The study unearthed that 41% of 21 to 34-year-olds worked while ill, with 33% of 18 to 25-year-olds and 20% of over 55s doing the same.
With 24% of workers feeling that they must prove they are working each day; it is unsurprising that they want to continue working while feeling under the weather.
The study unearthed changes to work patterns too, with 15% admitting to taking fewer breaks throughout the day and 18% working longer hours to keep up with mounting workloads.
Communication Comes Top
Glint's data also unearthed the importance of communication for employee wellbeing, particularly in times of crisis. Employees who felt their managers had poor communication traits were 2.7 times more likely to use language pointing towards burnout.
This is 2.1 times more likely for employees who felt that their organisation is poor when communicating change to the workforce. With the amount of upheaval people are facing in the workplace, it's very unlikely that the threat of burnout will disappear anytime soon.
One of the biggest insights from the data has been just how grateful employees are for being asked how they are doing and what support they need now.
Preventing Burnout "Because of the unique set of pressures the COVID-19 pandemic is placing upon us all, there's an increased chance of burnout for those whose managers who aren't effectively communicating with them," Kerry Mitchell, Wellbeing Manager at Wolverhampton's Health Cash Plan provider Paycare, told Prosper, "These pressures could include working longer hours, uncertainty over job security and home schooling, and each of us has individual circumstances which will impact our wellbeing during this time.
"It's crucial to listen to staff and adapt support accordingly, whether that's adopting flexible working and scheduling meetings at convenient times for everyone including those with children or caring commitments, or more frequent check-ins for those who live alone and may feel isolated.
"Checking in regularly with the team must be about 'care not control', with a focus on their wellbeing not just their workload, as well as an understanding of the tailored support plan each individual may need if they are struggling with their physical, mental or emotional health, based on their specific priorities.
"An easy way to keep an eye on any fluctuations which may occur, is to ask them to grade their wellbeing on a 1-10 scale each week, so you can easily pick up on any lower scores and quickly and effectively offer support.
"A structure of one-to-one, small team, and whole-company meetings is important but equally as vital is balancing out work-related chats with social gatherings (this is where WhatsApp groups, virtual pub nights, online quizzes etc come into their own) to keep a sense of togetherness among the team.
"This new routine must be adapted as we stLockdown Wellbeing - Staff Burnout Doubles art to come out of lockdown – as companies make decisions about working patterns long-term, there will be an increased need to support staff through any changes which are being made.
"There is a real risk that managers who don't take the time to support staff wellbeing now may not only see the impact now, but they will also find their rates of absenteeism, presenteeism and burnout rise sharply later in the year as we begin to come out of lockdown and adapt again to new ways of working."
Prosper is the regions longest running business publication.
Published digitally every month it reaches senior leaders, decision-makers, and influencers, and brings you news, commentary and insights on topics which matter to the Black Country and the West Midlands business community.
Our next edition is out this week – Friday 26th June.
Sign up now for a copy direct to your inbox please visit: www.prospermagazine.co.uk