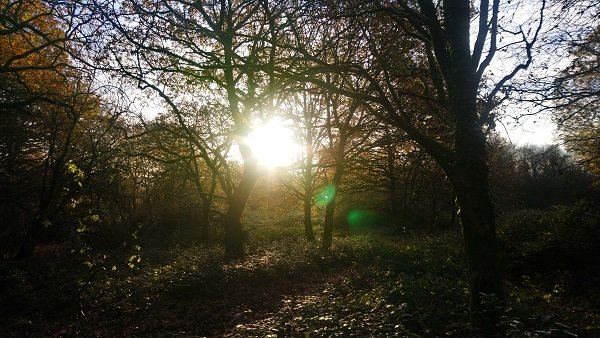 Looking to improve the success of your business – naturally you are
14 May 2021
Published in: Member News
---
How accessing nature can reap rewards for a business
---
I wanted to start my very first Chamber blog by imparting two pieces of information: 1. this week has been Mental Health Awareness Week. 2. Wildside Activity Centre is a local charity which aims to reconnect people with nature. You may now be asking 'why is this relevant to me as a Chamber member trying to run a successful business?' Well…
Talking about mental health can be difficult for anyone – but perhaps particularly so for employers. It can be easy to fall into the trap of compartmentalising mental health problems so that they are regarded as 'personal issues' restricted to home or family life. Once a person comes through the doors of the office/factory/call centre and becomes an 'employee' however, those issues are left behind, perhaps only impacting on a business if absence records become a point for concern. However, a growing body of research based evidence is highlighting just how much mental health and wellbeing impacts on our day-to-day work performance.
As part of Mental Health Awareness Week, the Mental Health Foundation has been promoting the benefits of accessing nature in terms of achieving positive mental health, which in turn has a huge impact on a person's performance in the workplace. "Good mental health at work and good management go hand in hand and there is strong evidence that workplaces with high levels of mental wellbeing are more productive." (Mental Health Foundation, 2021).
For those interested in hard cold facts and figures - and which businessperson worth their salt isn't - the Mental Health Foundation goes on to say that addressing wellbeing at work "…can increase productivity by as much as 12%".
Now, if a business consultant was offering a course which guaranteed to increase productivity by such an impressive figure, I'm guessing there would be quite a high take up. And that is the reason why this blog is relevant to you as a member of the Chamber and to anyone who is interested in running a successful business here in the Black Country.
It may be an overused maxim, but your staff are your greatest asset, and like any asset they need to be looked after. Here at Wildside we understand the huge benefits to health and wellbeing in reconnecting with the natural world. Our innovative employee wellbeing programmes enable participants to feel more nurtured, more valued and more engaged – all highly desirable outcomes for any responsible employer. But in addition, the benefits to the business itself often include greater staff retention, higher productivity and ultimately, increased profits, and as a business owner or manager aren't these the goals you are striving for…
… naturally they are.

Submitted by Mark from Wildside Activity Centre