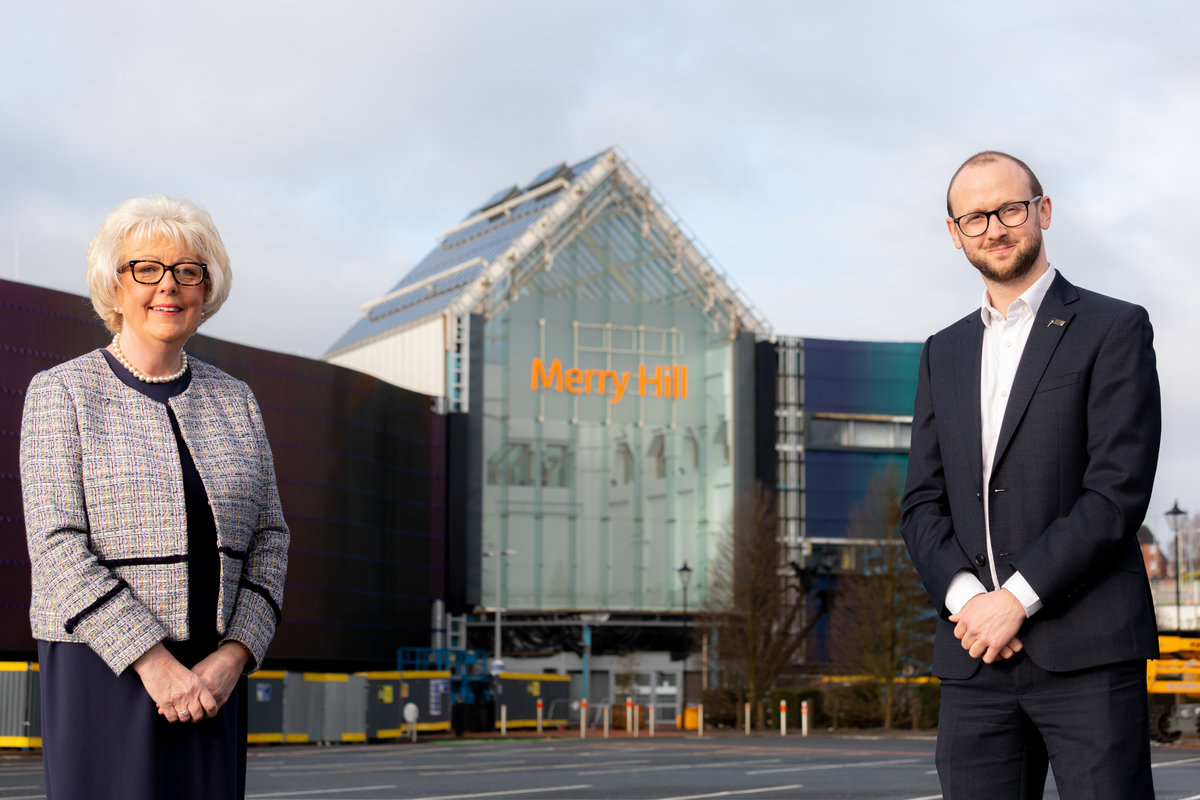 Merry Hill Joins Chamber Patron Group
17 Feb 2021
Published in: Black Country Chamber of Commerce News
---
Merry Hill Joins Chamber Patron Group
---
Merry Hill Joins Chamber Patron Group
Merry Hill has joined the Black Country Chamber of Commerce, becoming a member of the Chamber's Patron Group.

The announcement demonstrates the centre's ambition to work more closely with the regional business community in 2021 and beyond.

The Black Country Chamber of Commerce is the leading regional business support agency for firms in the region, providing platforms and opportunities for businesses to grow, connect and become part of a thriving network.
Alongside the growing regional development in the Black Country, including the construction of the West Midlands Metro Link extension which will include routes to the centre, Merry Hill is also continuing to invest in its facilities to improve the experience for visitors and promote the centre as a destination in which retail businesses can flourish in the region.
The centre is currently undergoing a £10 million redevelopment project to remodel the external facades and entrances, including a new system capable of lighting up the centre with different colours and designs.
Welcoming over 15 million visitors each year, the centre is home to more than 175 leading retail brands including Next, Mango, Primark, M&S, H&M and JD Sports, as well as independent restaurants on The Waterfront offering unique experiences and cuisines, such as, the Indian Tavern and Dr Eamers Gin Distillery.
Duncan Burns, Marketing Manager at Merry Hill, said: "Becoming a Patron of the Chamber allows us to take an important step towards collaborating more closely with the business community and to work alongside other chamber members, in what is an exciting time for the Black Country.
"This partnership also marks our renewed commitment to the success and engagement of the local community at all levels with the support and encouragement of new operators Ellandi.
"As a successful shopping centre we've forged strong links in the West Midlands, both as a key driver of the economy and as one of the largest employers in the area, where we support over 8,000 jobs, representing about 6.3% of the local retail workforce."
Gail Arnold, head of The Chamber Patron Group, said: "It's an honour to work with the team at Merry Hill, the centre is a vital hub in the Black Country.
"They've played an incredible role in supporting the local community in recent months by providing access to essential services in line with Government guidelines and keeping everyone safe throughout the pandemic.
"The team are great ambassadors for the retail industry and will be key to supporting our Chamber and voice of local business in and around the Black Country".