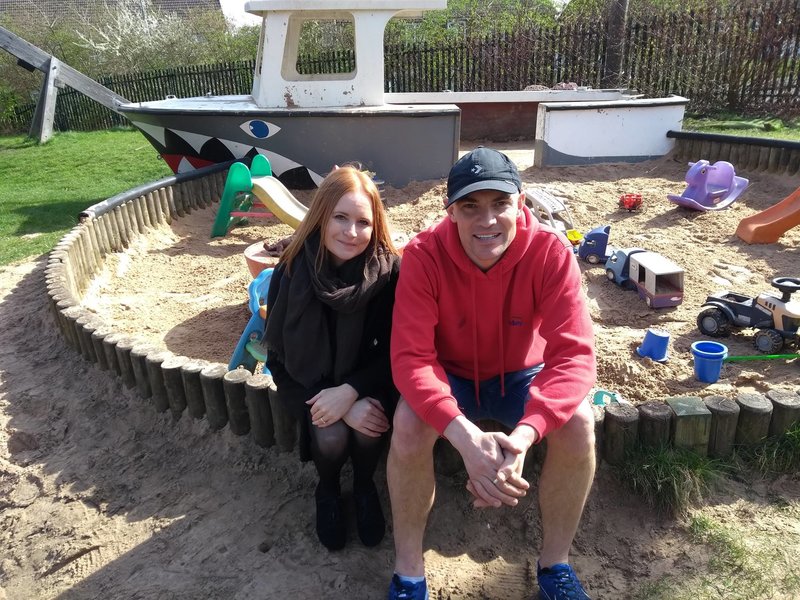 MET Recruitment Partners with Sycamore Adventure
22 Mar 2019
Published in: Member News
---
The MET Recruitment team have pledged to raise as much money as possible this year to help Sycamore Adventure keep the doors of it's fantastic facility open.
---
MET Recruitment are excited to share that they have chosen Sycamore Adventure CIO based in Dudley as their charity of the year for 2019. Nella and Becky from the MET team had the pleasure of visiting the centre recently and meeting Keith Rogers who is the Play Service Manager there.
Nella and Becky said 'this visit only cemented our belief in our initial choice to support Sycamore Adventure, it's a fantastic facility for local children and against funding cuts they have managed to continue to run with the help of local businesses like ourselves, and the surrounding community; from the moment we walked through the doors we felt like children again. Sycamore is a truly magical place where children of all abilities can safely explore their imagination through play, both indoors and out. The playground was built 10 years ago based on the national play strategy, a place that was accessible to all children aged 0-13 including children with additional needs. Over the years the funding has been reduced so in order to maintain/develop the playground they do rely on external fundraising. If you haven't already visited the centre please visit their website for dates and times of the sessions, we promise you will not be disappointed'
Sycamore has a varied environment that offers a large menu of play with friendly/amazing staff to hand, including volunteers who visited the centre as children themselves, here's just some of what the centre has to offer:
Indoors - Five star cafe , a sensory room (which they are currently hoping to remodel) imaginative play (dressing up and play kitchen) a creative section (colouring & painting) and an amazing new soft play pirate ship for 0-7. Upstairs you will also find a drum kit for the kids to bang away on and make as much noise as they like!! Outdoors - Water play, a sandpit, a mud kitchen (messy play), slides, go karts, climbing frames/ropes, a real jeep to sit inside, swings, a football pitch and so much more to explore!! Finally in line with the original dream of being accessible to all, they only ask for a suggested donation from visitors.
To help keep this amazing place running for children in the local and surrounding communities the MET Recruitment team will be arranging and taking part in a number of fundraising events, culminating at the end of the year with a hike of Scafell Pike. If you would like to find out more about MET Recruitment or Sycamore Adventure you can find their websites at www.metrecruitment.com and www.sycamoreadventure.co.uk
Submitted by Robin from MET Recruitment UK ltd