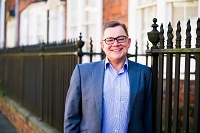 New Partnership Launch Brings Together Health-Driven Services
07 Mar 2018
Published in: The Chamber Patron Group
---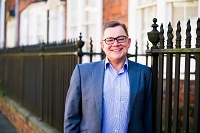 A Health Cash Plan provider in Wolverhampton has welcomed the first four organisations to join its official signposting service aimed at enhancing its Policyholders' wellbeing from head to toe.
Paycare has announced the launch of its latest initiative, Paycare Partners - a brand new service aimed at bringing together like-minded businesses to cover the core aspects of health and wellbeing including leisure and culture, financial and legal, and personal development.
---
The service has seen it partner with organisations whose values align with its own, including Medstars, an online platform aimed at making it easier to find regulated and proven medical specialists - helping Paycare's Policyholders find the right solution the first time.
The not-for-profit has also partnered with PG Mutual, an ethical income protection specialist designed to provide financial support in the event of an illness or injury, and Cornish Mutual which is offering the personal and straight-forward service of Affiliate Home Insurance. Wolverhampton Grand Theatre is also the organisation's leisure and culture partner, offering Policyholders in the region exclusive discounts to shows including ballet, opera, musicals, and concerts.
Anthony Burns, Commercial Director at Paycare, explained: "Whilst Health Cash Plans are at the very core of our business, we're about so much more and are committed to helping individuals benefit from optimum health and wellbeing on a wider scale - whether it's financial, family or fitness-related.
"We recognised that finding a service via Google is hard work, especially when you don't have any prior knowledge of an organisation or what it stands for. We launched Paycare Partners as a resource tool for Policyholders which they can use to find vital services which fall outside of our remit, but which our Partner organisations can absolutely help with - and whose values align with our very own."
Existing Paycare Policyholders can get in touch with any of its partner organisations via its website www.paycare.org.