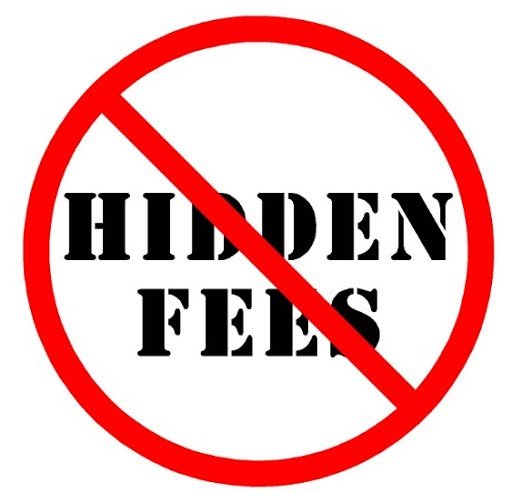 No Hidden Fees
15 Oct 2020
Published in: Member News
---
Ever been stung by hidden charges?
---
Ever been stung by hidden charges?
When I booked my last holiday, I was in a bit of a rush.
My original booking had been cancelled thanks to our friend Covid, and I was desperate to get some time away with the family before the summer ended.
So instead of booking through my usual online travel agent, I had to look elsewhere. First, I looked at flights. There were some cracking deals available. Greece for £25. Turkey for £18. Spain for £14.50. Bingo! I thought.
We're in for a cheap trip! So I selected the flights I wanted - 4 adults to Crete - and added them to the basket. The price crept up a little as I didn't want to travel at 6am from Stanstead, but we were still looking at a return trip for less than £200. Bargain. Then the hidden charges started to sneak in. No allocated seats included.
Ok, so I'm a friendly chap but I'd rather spend 3 hours sat next to my wife than a stranger who likes to eat salt and vinegar crisps with their mouth open. So I add seats to the booking. The price doubles. I'm a little miffed, but it's still mega cheap so I keep going.
Next, I notice there's no baggage included either. Now, I'm happy to spend a week in my swimming trunks and flip flops but I've got three women travelling with me who would definitely be disgruntled if they had to go without their holiday paraphernalia.
So I add on the bags - and the price doubles again. I won't bore you with the rest of the story- but by the end of the booking process, my £25 flight had turned into a £250 flight. Not such a great deal anymore! But - as you know - everything leads back to freight with me so it got me thinking.
The freight industry is terrible for hidden charges. The price you're quoted is very rarely the price you'll pay. There's always extra costs. There's Ocean Freight, Terminals, Lo/Lo, Trucking, Caf, Baf, VGM, Clearance Fees, Documentation Fees, Low Sulphur, Congestion, PSS, ROE Fluctuation - the list goes on… That's one of the things that we do differently here at Millennium.
The price you're quoted is ALL INCLUSIVE. No hidden fees. No sneaky extra charges. So you can budget effectively and be certain you're getting the best price for your shipment.
So, next time you're looking for a quote and you want a clear, no-hidden-fees price give us a call on 0121 311 0550 and we'll be happy to help you.

Submitted by Chadd from Millennium Cargo Services Ltd