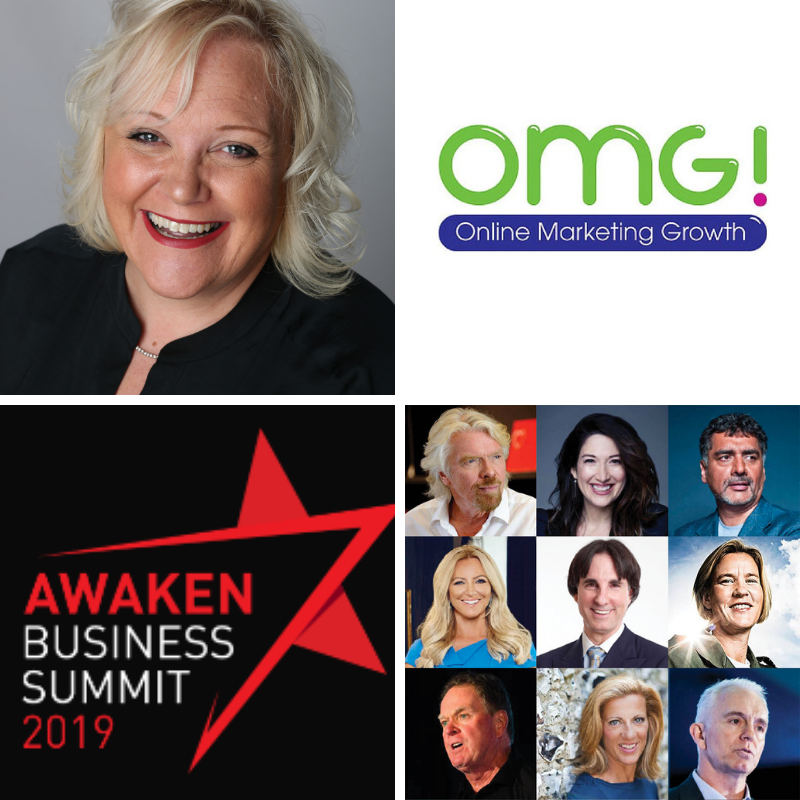 OMG! Goes Global
14 Jan 2019
Published in: Member News
---
Director of OMG! Online Marketing Growth Limited, is celebrating winning a prestigious contract
---
Josie Hadley, Director of OMG! Online Marketing Growth Limited, is celebrating winning a prestigious contract to manage the social media for an international business summit, where none other than Sir Richard Branson is the keynote speaker.
The two-day event, Awaken Business Summit, is being held in Copenhagen during March and boasts world class speakers such as Baroness Mone of Mayfair OBE, Randi Zuckerberg and James Caan CBE.
Josie will not only be attending the event and meeting the speakers, but she will be promoting the summit on social media platforms over the coming months; LinkedIn, Twitter, Facebook and Instagram.
Josie was invited by Jane Graham, the organiser, to provide the social media support.
OMG! is working very closely with Steve Smith of The Studio Tettenhall who is designing a stylish website and all the design work.
OMG! Online Marketing Growth Limited was started by Josie almost 4 years ago and the business is going from strength to strength. She has achieved a huge amount in her first 4 years including Runner Up for Best New Business in 2016, in the Black Country Chamber Business Awards, judge for the Chamber Awards in 2017 for the 'Best Use of Social Media' category and is currently working with the Chamber again on the AIM Project.