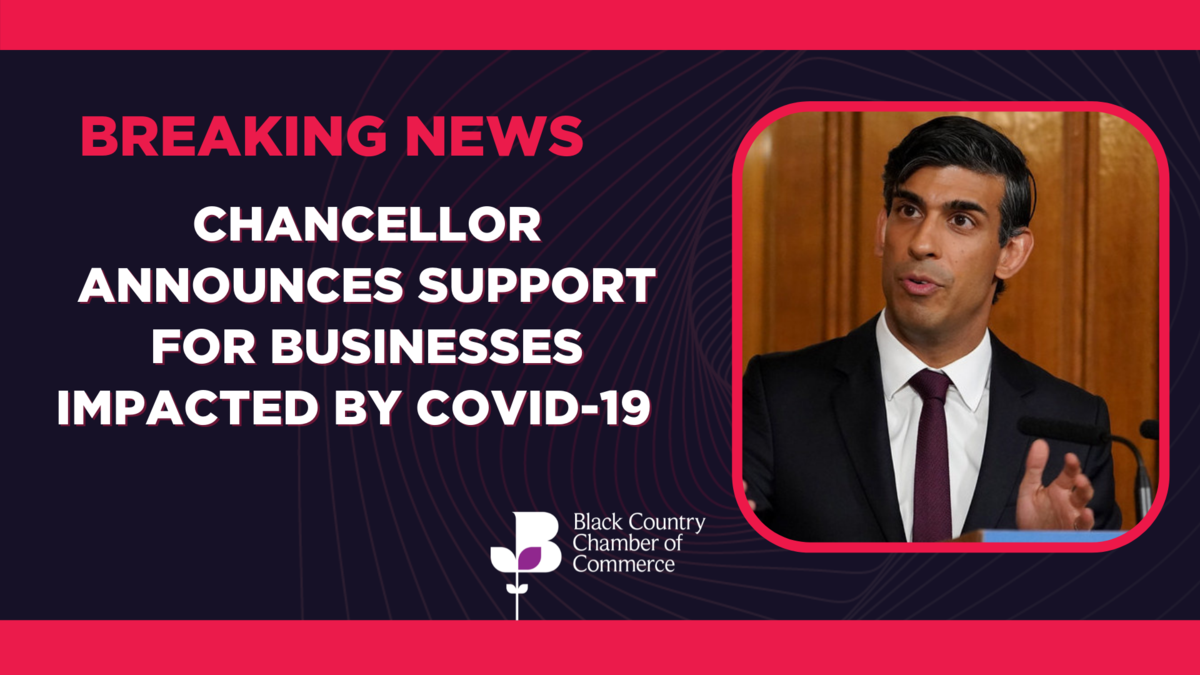 Omicron Business Support Measures Announced by Chancellor
21 Dec 2021
Published in: News
---
Rishi Sunak announces support for businesses impacted by Omicron restrictions
---
With restrictions depressing trade for businesses across the region in the run-up to the crucial holiday season and the government reserving the right to announce further restrictions at any point; the Black Country Chamber of Commerce and the British Chambers of Commerce have been maintaining pressure to ensure that measures taken are commensurate with support offered.
This afternoon, the Chancellor, Rishi Sunak, announced £1bn additional support being made available for business which includes:

£683m of new grants for Hospitality and Leisure businesses – offering up to £6,000 per business premise (equivalent to 1 month of grant when they were closed).
£102m further grants for businesses, intended to help businesses most in need, administered through local authorities.
£30m top-up to the Cultural Recovery Fund.
Reintroduction of the Statutory Sick Pay rebate: HMG will compensate businesses up to 2 weeks sick pay per person for businesses of up to 250 employees.
Action to ensure HMRC is more flexible about taking payments.
Increased awareness of the flexibility of the loans, including on Pay as you grow.
Reacting to the latest announcement, Corin Crane, CEO of the Black Country Chamber of Commerce said:
"Right now, it remains incredibly hard for businesses across many sectors to make necessary plans due to uncertainty around what restrictions could be announced and when. This is having a dire impact in certain sectors, such as those operating in the visitor economy, who remain primed to adapt and plan but have no idea what to plan for, nor for how long.
"Whilst vaccines and the booster roll out remain a key weapon in our fight against COVID-19, since the emergence of the Omicron variant we have seen the gradual imposition of new restrictions alongside hints and rumours which are having significant consequences for those in these sectors with support for those impacted lacking.
"Following pressure from the Chamber network, today's announcement is a welcome first step in addressing these concerns and we continue to call for clarity and transparency from the government around if or when new measures might be implemented so that our members can plan and respond."