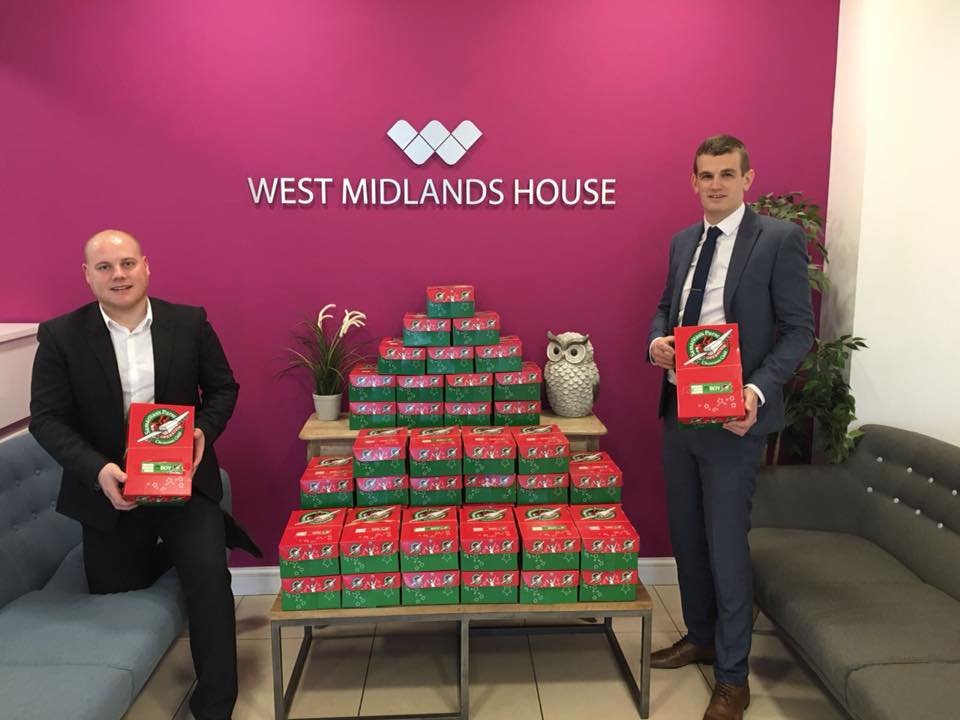 Operation Christmas Child for 212 Recruitment.............
03 Dec 2018
Published in: Member News
---
Smiles on 50 little faces as 212 Recruitment share Christmas goodies.
---
212 Recruitment based in Willenhall have put a smile on 50 little faces this year after collecting and distributing Christmas boxes filled with goodies for children a little less fortunate than their own.
212 Directors, Tom Preece and Mitchell Cotterill, took time out of their busy recruitment consultancy business to help The Samaritans with their 'Operation Christmas Child' campaign.
"Deciding to contact the charity and purchase 50 pre-made Christmas boxes to get filled by friends, family members and business associates was an absolute joy to be involved in", said Tom, "With no real marketing push we hit our target of 50 boxes quite easily and delivered them to 'The Chart Centre' in Willenhall for collection".
The team of consultants now plan to make this an annual event, with plans in place to kick off the Christmas campaign again next year and smash their target each year.
Learn more about 212 Recruitment here.