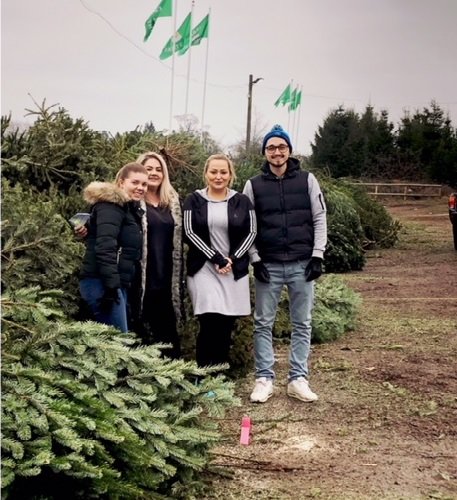 Owen Payne's First Quarter of 2019 - Charity Events
25 Apr 2019
Published in: Blog
---
Find out what the team at Owen Payne have been up to in the first quarter of 2019.
---
The first part of 2019 has been a busy few months for Owen Payne Recruitment! As part of our 20th year in business, we are using the opportunity to become more involved in our local community within the Black Country. So far this year we have been involved in 4 charity events and have many more to come! You can read a little bit more about the events so far below…
JANUARY

On Saturday 5th January 2019, a few members of the Owen Payne team took part in the annual Treecycle event for the Stourbridge charity, Mary Stevens Hospice.
Mary Stevens Hospice have been providing care and support to the local community since 1991 and rely on donations to fund the incredible services they offer to their patients and families.
Our team kindly donated their Saturday mornings and vehicles to collecting waste Christmas trees from around the Kingswinford area and then taking them to be recycled at Hagley Christmas Trees.
The event itself raised over a whopping £10,000 for the local charity and we are proud to say that we were part of it!
FEBRUARY
On Wednesday 20th February 2019, our West Bromwich team took part in the Haven's Charity Quiz Night at Perton Golf Club.
The Haven Refuge charity in Wolverhampton is right on our doorstep and has supported women and dependent children who are vulnerable to domestic violence and abuse since 1973.
Unfortunately our team did not take home the trophy, but we are proud of our staff for giving up their time to support such an amazing cause and of course have fun at the same tim
The successful 'Big Quiz Night' is held 4 times a year and we hope to partake again soon!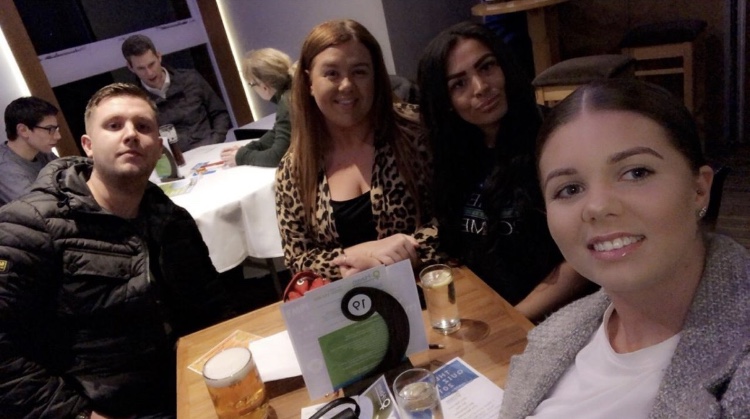 MARCH
Of course March is the month for RED NOSE DAY which was on Friday 15th March 2019 this year and we just had to celebrate it!
To keep this national charity event within our local community we created a Comic Relief event to involve our clients, candidates and local business owners.
Our event compromised of a 'Wax Off' event where our brave members of staff volunteered to have their legs waxed in public to raise money for this amazing charity!
Alongside our event we also held a mufti day event for our staff to wear red to work, which helped us incorporate the Red Nose Day spirit within the workplace.
We would like to openly thank all that donated to our Just Giving page for this event, it was good fun and we raised a fantastic £132 in the process!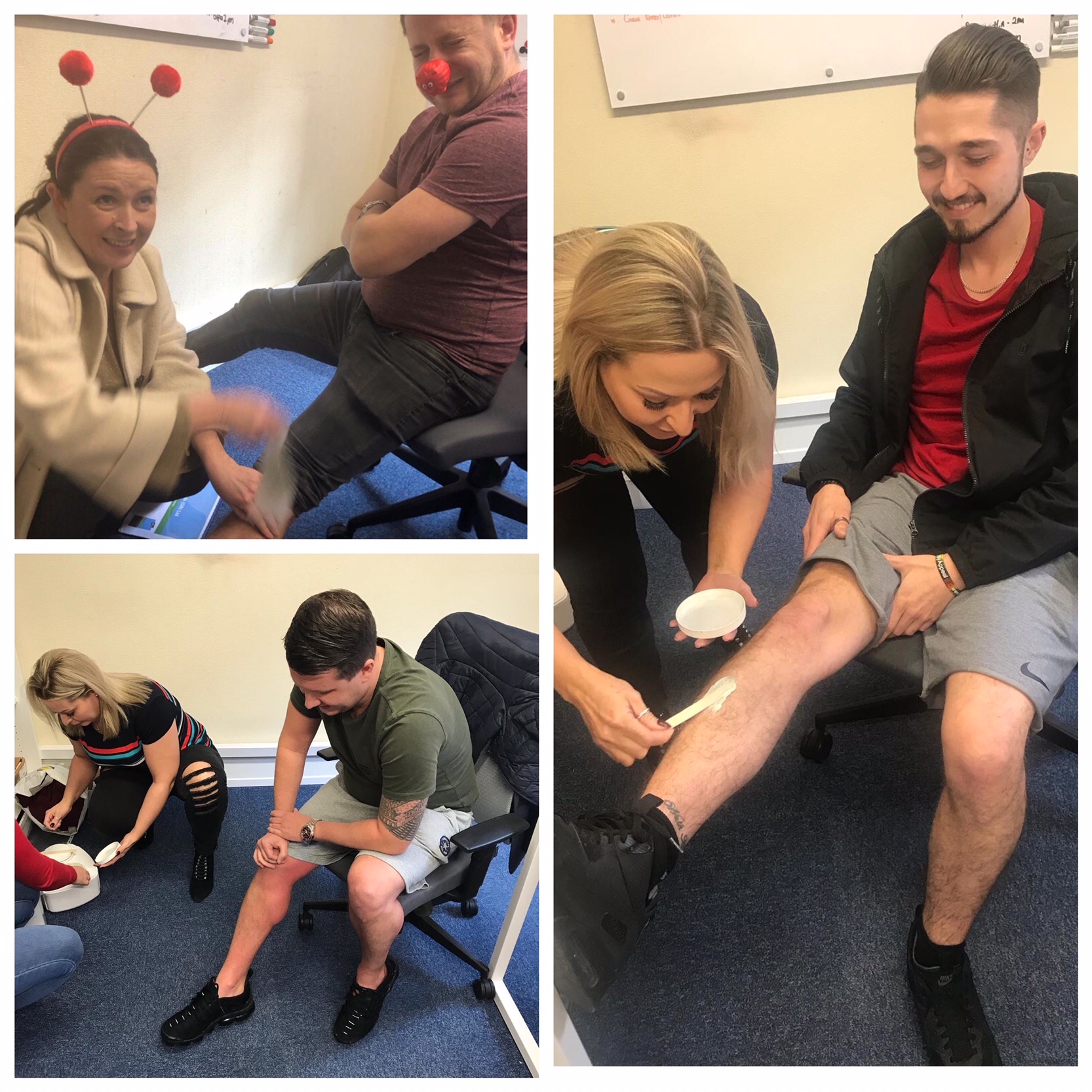 APRIL
To celebrate Easter this year we decided to visit one of the local Care Homes within our community to make a donation of Easter Eggs!
On Wednesday 17th April 2019, our Branch Manager from our Wolverhampton office became the 'Easter Bunny' and hopped down to New Cross Care home to deliver chocolate to all of the residents.
New Cross Care Home is a staple within Wolverhampton, providing excellent care services to the elderly community and we were proud to make a donation that was sure to brighten up everyone's afternoon.
We would like to thank all of the wonderful staff at New Cross Care home for making this possible and we are proud to have met with some of the lovely residents which truly are one in a million!
We cannot wait to get stuck into more charity events this year, please feel free to contact us on 01902 714122 Option 7, if you have any suggestions or would like to get involved!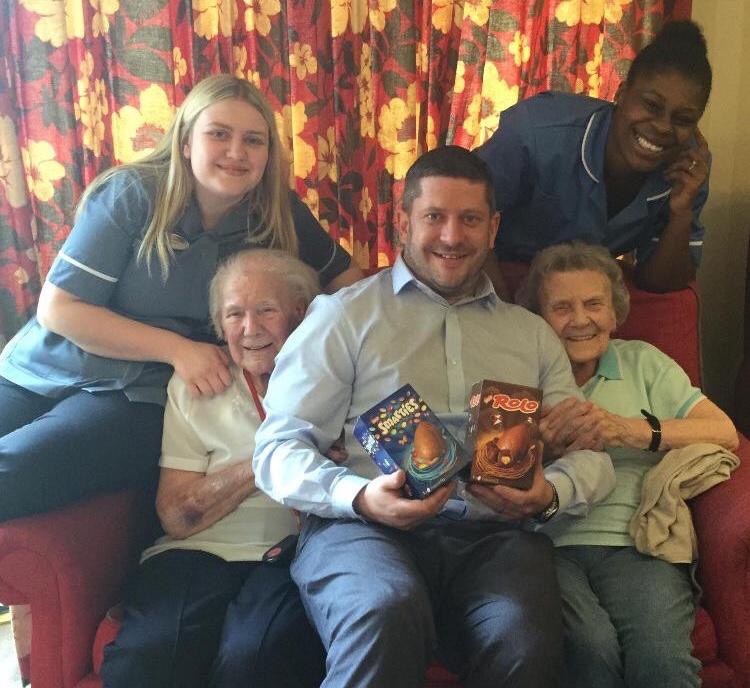 Submitted by Clare from Owen Payne Recruitment Services Ltd