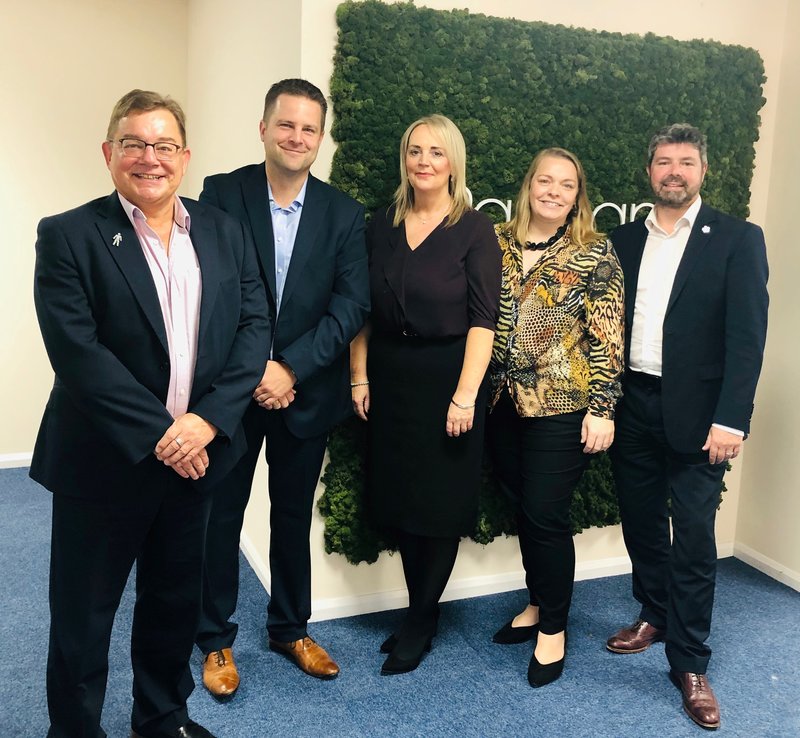 Paycare Gets Set for the Future
07 Oct 2019
Published in: Member News
---
The leading healthcare organisation is setting the groundwork for future growth with three new recruits set to help further drive the business forward.
---
Paycare, a leading UK provider of Health Cash Plans based in Wolverhampton, has appointed three new members of staff to join its marketing and account management teams, along with the newly opened wellbeing division.
Anna Bamford brings extensive expertise to her new role as Marketing Manager, having held senior management positions at several high-profile businesses and within both regulated and non-regulated industries.
Simon Cater has joined the Business Development team as a Corporate Account Manager, expanding the existing team to support the organisation's ongoing growth in providing corporate clients with employer and employee-paid Health Cash Plans.
Completing the trio is Kerry Mitchell who has joined the team as Paycare's new Wellbeing Manager, a role designed specifically to enhance the organisation's service offering to clients, and to provide dedicated training to employers and staff on mental, physical and financial health in the workplace.
Kevin Rogers, CEO of Paycare, explained: "Paycare was set up by foremen in Wolverhampton during the 1870s to protect the health and wellbeing of workers, and this part of our organisation — aside from working with individuals and families — has been growing rapidly.
"This is partly in thanks to continued growth in awareness about just how employee health can impact a business's bottom line, either positively or negatively, and as more and more employers are facing pressures to invest in providing support to staff.
"The appointment of Simon and Kerry comes at a perfect time to support this exceptional growth, as well as the opportunity it brings to explore new industries, which of course Anna's strategic marketing background will help us achieve. Despite the challenging economic landscape many of us are faced with at present, it's a very exciting time at Paycare and we're very much looking forward to what the next few months will bring."
Kerry Mitchell, Wellbeing Manager at Paycare, added: "I'm thrilled to be joining such an innovative and conscientious organisation as Paycare. I've previously provided Mental Health First Aid training to many members of the team, and so I know that I'm in great company and working alongside individuals who fully recognise the importance of healthcare support at work.
"And by expanding the services we offer here at Paycare, we're really looking forward to being able to improve the quality of life for many more customers."
Submitted by Jennie from Paycare