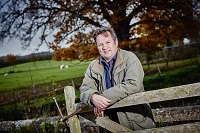 Popular Free Farming Legal Seminar Returns to Worcester
11 Apr 2018
Published in: Member News
---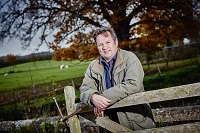 Legal issues affecting Midland farmers and landowners will be covered at an annual agricultural seminar taking place next month.
Rural specialists from law firm mfg Solicitors, and colleagues from the Country Land & Business Association (CLA), will host the free seminar from 4:30pm to 6:30pm on Thursday 19 April at Sixways Stadium, Worcester.
---
Led by a variety of experts, the two-hour session will include presentations and debates on key issues affecting farmers such as employment law, partnership agreements, title issues and GDPR - the new rules which from May will govern how data is stored.
Iain Morrison, partner and head of the agricultural and rural affairs division at mfg Solicitors, said: "Our farming seminar continues to be a hugely popular fixture in the area's farming and rural business calendar.
"This year will give another chance for Midland farmers and landowners to hear first-hand from experts about the big issues in the rural sector, how to deal with them, and how to stay one step ahead."
The event will be chaired by Mr Morrison and will include presentations from specialists Helen Gough, Darryll Thomas, Tom Bell, Alexandra Phillips and the CLA.
Readers interested in attending the seminar, which includes a light buffet, must pre-register for tickets.
To reserve a place, readers can email Debbie Nicholson at the CLA through debbie.nicholson@cla.org.uk or telephone 01785 337010.
Comments
No comments have been submitted yet.