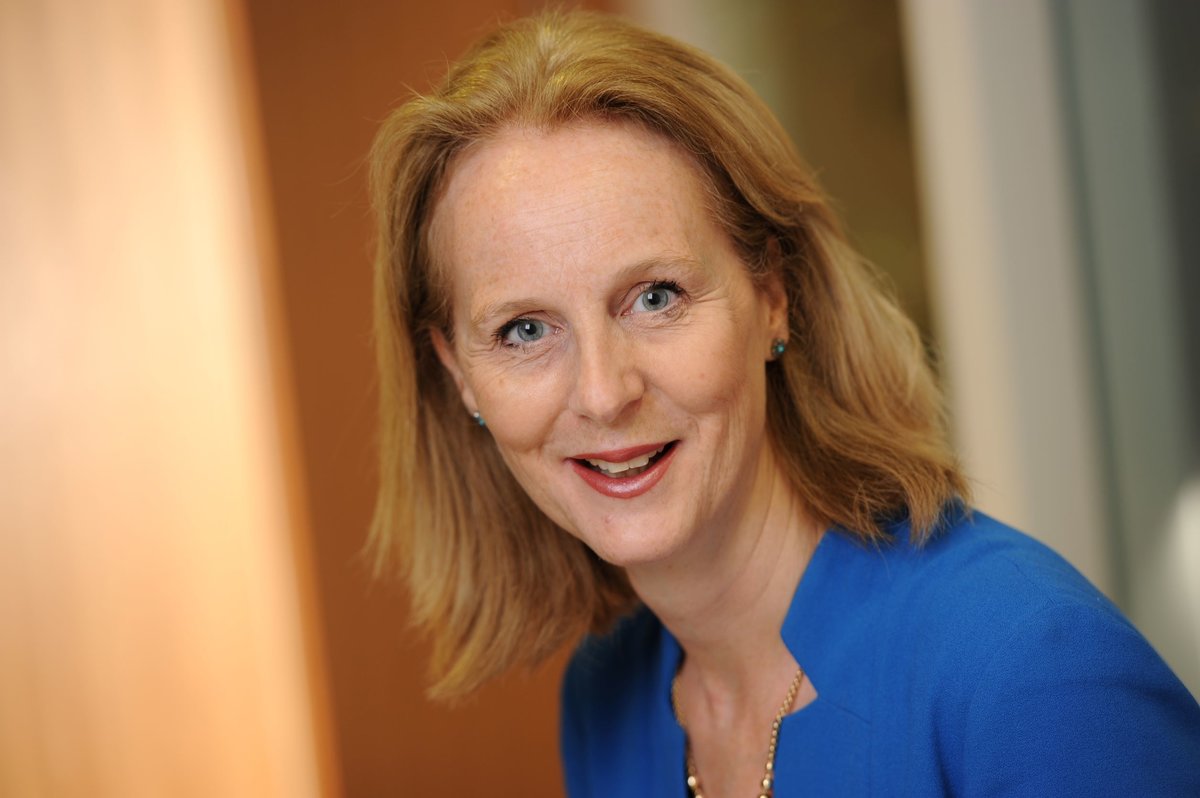 Pre-Budget Thoughts From Crowe
22 Oct 2021
Published in: Member News
---
Pre-Budget Thoughts From Crowe
---
Budget October 2021
Darren Rigden – Partner and, International Trade lead I would like to see some investment and incentives to:
• Improve the availability of workers
• improve infrastructure and our air and sea ports; and
• reduce red tape and multiple tariffs - making it easier to trade overseas.
The introduction of a carbon tax has been mooted, however this could have a significant impact on farming, food, drink, and the hospitality trade, which have been hit hard by the pandemic.
The production of food and drink, in particular, can be very carbon intensive.
Could these cost increases be passed on to consumers on top of a sugar tax? Hopefully there will not be further tax increases on business following the announcement of both corporation tax increases from 2023 and the recent increases in National Insurance.
Business rates reform has also been on the cards for a while - will we see some progress? Business owners will be worried about plans to align Capital Gains Tax rates with those for income tax.
This would not recognise the risk business owners and entrepreneurs take and therefore I hope this is something that the Chancellor does not do.
Laurence Field – Partner, Corporate Tax All Budgets are more political than economic.
This is a government that has been buffeted by events from the beginning. Unexpectedly, the government has spent huge amounts of money, extended the role of the state into our lives (even telling us when we can go outside) and has significantly raised taxes on companies, employers and individuals to levels not seen for 50 years.
Business will adapt to most things, but what they need is some stability and sense of direction. Events have meant that the government has struggled to outline its vision for the UK and what it intends to do with Brexit. It wasn't so long ago that we were being promised the roaring twenties. By the time the Budget is enacted 1/5 of the decade will have passed.
My big hope is that the Chancellor will take the opportunity to set out a vision for the economy, what levelling up really means and how being outside of the EU gives an ability to do things that we couldn't do before. This won't be a series of tax cuts. Talk of Singapore on Thames seems a long time ago.
However, the government seems to believe in the power of state intervention – so expect announcements about incentives and subsidies for industries of the future, for training and relocation of workers. This may be through tax credits linked to skilled job creation or training (at the moment they are mainly linked to capital investment).
The current difficulties in the labour market suggest that with fewer workers available, productivity needs to increase so we may see incentives towards helping businesses implement 'sexy' tech like Artificial Intelligence.201
The UK infrastructure bank can be expected to be given an accelerated mandate to invest alongside the private sector in priority areas and industries. History shows that governments don't have a great track record of picking winners, so here is an opportunity to prove that track record wrong.
Climate change will be mentioned a great many times and I would expect the creation of an economy at the cutting edge of Greentech will feature large in the vision.
The challenge for the Chancellor is managing that transition. A decarbonised economy will create winners and losers. Too many of the latter and the Chancellor and his boss will be looking for new jobs in a couple of years' time.
Having spent the first two years in office dealing with other things, the Chancellor has one shot to explain what he wants to do, who he wants to do it to and when he's going to do it. I doubt the Budget will be bland.
Robert Marchant – Partner, VAT and Customs Duty
The Chancellor should extend the temporary reduced VAT rate for hospitality and tourism. The UK economy is starting to rebound from the impact of the COVID-19 pandemic but consumer confidence is likely to remain weak and may be further undermined by the on-going problems and disruptions to supply chains.
VAT can be quite influential in changing consumers' buying habits given any changes to VAT rates are often fed directly through to the price charged for goods and services. To support the struggling hospitality and tourism sectors, the government applied a temporary reduced rate in July 2020 of 5% to their activities which was extended by six months to 30 September 2020.
The VAT rate has now increased to 12.5% from the start of this month and is due to return to 20% on 1 April 2022. It would help these businesses, many of whom are SMEs, if the temporary reduced rate was extended into the summer months of 2022, giving them the benefit of the measures during a period when the weather should be improving and more outside events can take place.
The government could also be radical and make permanent the 12.5% rate, mirroring the approach applied across many EU countries. Businesses would have the option of either passing on the VAT savings through reduced prices (and so hopefully encourage an increase in customer purchases) or to maintain their prices at a current level and benefit themselves from an increased margin.
Rob Gunn – Partner, Corporate Tax You could make a case for a quiet Budget
• Corporate tax rise already announced
• 1.25% increase in National Insurance Contributions/Social Care/Dividend tax already announced.
• Reduction in Entrepreneurs' Relief (now Business Asset Disposal Relief) from £10 million to £1 million already implemented.
• The economy is in an interesting state, with supply chain issues impacting on recovery rates and the debt from COVID-19 reliefs starting to kick in. You could make the case for a more dramatic Budget
• It's in half-term when fewer people may be around to react
• It is earlier than previously and so less time for pre-Budget deals to happen
• Inflation is suggesting there is plenty of demand and so reducing income could help with inflation (but inflation is a good way to reduce the impact of the debt that the government has)
• There is a general acceptance of tax rises
• We are still some way from an election Areas that could be targeted depend on how cynical you are about politicians. I struggle to see how they can do much more to impact on lower earners and not lose the support that they gained in the 'Red Wall' areas and so things that target the 'wealthy' could be more palatable but I'm not sure I want to give them ideas and so I would limit comments to:
• Capital Gains Tax (CGT) rates could increase and the personal CGT allowance could reduce (not go entirely as it would lead to more reporting requirements that the government seem keen to limit)
• Inheritance Tax could be looked at – maybe capping reliefs or even increasing the rate on larger estates
• increasing tax rates on unearned income (less impact on the young)
• looking at pension contributions, they need to be encouraged to reduce costs in the future but reduce tax receipts now which is all that most politicians seem to care about. What would I like to see
• Better reliefs for employee shareholders, Enterprise Management Incentive schemes are good but the implementation of the paperwork is overly complex and the restrictions on the type and size of businesses seem out of date.
• Support for exporters. Lower rates of tax on profits from goods sold abroad (something like the patent box).
• Continued lower rates of VAT on hospitality and tourism, encourage overseas visitors and reduce costs for UK people who stay and spend at home
• Support for the green agenda. How to encourage businesses to reduce their carbon footprint Nicky Owen - Partner, Professional Practices I expect higher taxes in due course, but when and what will they look like?
We already know that the National Insurance Contribution (NIC) rate is going up by 1.25%, next April. But, what else and when and will it harm the future economy?
I don't want to see income tax rates hike up. I If the additional rate of 45% is increased it will be detrimental to the economy and change behaviour in a negative way. Partners affected by the increase will look for ways to mitigate and reduce their tax liabilities, by taking advantage of legitimate tax reliefs. Let's face it, when you include NIC, the rate will be 48.25%.
There is something magical about keeping more than 50% of what you earn, so when the combined rate goes above 50%, behaviours tend to change. All the time the combined rate is less than 50%, partners tend to reconcile that what they are paying is a fair amount.
Frankly, we want partners to concentrate on what they do best, which is making profits and in turn paying their taxes and in doing so the economy grows and we all benefit. What about the 60% income tax band? All those earning above £100,000 are inflicted with a 60% tax rate due to the impact of losing the personal allowance.
Where is the encouragement for people to surpass? Firms wanting to give key individuals bonuses or pay rises need to alert them to the tax rate and give them the time and opportunity to take advantage of relevant tax reliefs, which are namely pension contributions and or making Gift Aid payments.
What else? The constant tinkering of the annual allowance and lifetime limit with regard to pensions is not giving partners the opportunity or the scope to save for their retirement.
Actual earnings are unknown during the tax year and a £40,000 annual allowance for those earning below £240,000 with a sliding restriction to £4,000 for those earning above £312,000 is in the long run going to seriously limit retirement savings. When the lifetime limit was originally brought in, I expected it to increase year on year, how wrong I was. It is currently hovering around £1 million and is frozen for the next five years. This limit will hamper future generations in providing sufficient funds to see them through their retirement.
My final point is the proposed basis period changes and Making Tax Digital (MTD), partners and partnerships need clarity to plan and implement the necessary changes. To summarise, my wishes from this forthcoming Budget are quite simply: 1. No change to income tax and NIC rates 2. Increase the annual allowance and lifetime limit for pensions 3. Clarity in respect of the proposed basis period changes and MTD.
Dinesh Jangra - Partner, Head of Global Mobility
In the world of business, the most scarce commodity is not gas, petrol or even cash, it's probably talent. People are the lifeblood of every business and the talented people that make things happen are in very short supply (globally).
As we embrace and optimise our post-Brexit position, a big question is how does UK PLC attract the very best of global talent to fuel growth? Lots of our neighbours provide very generous tax breaks to executives working there (Netherlands, Belgium, France, Italy, Spain and Portugal as examples). The tax breaks can often flow to the employer as cost savings under the commonly adopted tax equalisation arrangements.
The rise of the digital nomad, international remote employee during the pandemic has also opened up new choices for a different type of employee in terms of where they want to live (and pay their taxes). The UK has non-domicile status which shelters non-UK assets, income and gains from UK taxes. There is overseas workday relief which provides some exemptions but it's not a passive tax break – employees have to get on planes, work overseas, keep meticulous records and not remit earnings relating to those overseas workdays to the UK. It is complex.
A passive tax break to attract world class talent to the UK can only be good for UK PLC. Our European neighbours provide exemptions from income tax for significant parts of earnings and this is something we should consider. Let's be clear, attracting the world's best talent to live and work in the UK through tax breaks is not revenue negative. Those talented people come to the UK, they pay taxes, create jobs and contribute hugely to the UK economy and enrich society.
My hope is that the context of post-Brexit competitiveness and the desire to accelerate our pandemic recovery provides the right time to consider new tax breaks for global talent. It would be a great way to show Global Britain is open for business.
Jeremy Cooper - Partner, Head of Retail
What could help struggling retailers in the Budget? Firstly, any reduction (temporary or otherwise) in the headline rate of VAT would be very welcome but sadly I see little prospect of this becoming a reality as the government wrestles with paying for the Coronavirus Job Retention Scheme and other COVID-19 support schemes. Undoubtedly, the business rates tax needs reform as physical, bricks and mortar stores are at a distinct disadvantage financially compared to online retailers.
The temporary rates relief during the pandemic has been a lifeline for many retailers but it is a temporary relief and doesn't change the fact that business rates is an unfair tax that, if left unreformed, could result in falling revenues for the Exchequer. Let's hope that the Chancellor doesn't try to use the move to e-commerce retailing as an excuse to introduce an online sales tax.
Any move to do so would in my view be flawed without an agreed international approach through say the G7 as we have seen with the corporation tax rates which has resulted in Ireland recently increasing its main corporate tax rate to 15%.
Let's be honest, this will not happen but I would like to see a reversal in the 1.25% increase in Employers National Insurance. We do need to fund the NHS and social care in the UK but a further tax on employment will only harm the retail sector at a time when they are looking to bounce back from the ravages of the pandemic.
Caroline Fleet – Partner, Head of Real Estate
With so many changes and new taxes introduced over the last few years for Real Estate, the industry is hoping for some more stability and time to bed in all of these changes. The recent Stamp Duty Land Tax (SDLT) holidays, while boosting the number of residential sales and thereby heating up the housing market post-pandemic, have done nothing to increase housing supply, which remains the fundamental issue in achieving the government's plans for 300,000 new homes per annum. These SDLT holidays risk creating too much instant heat in the market and then 'cliff-edges' for completing transactions, leading to a volatile housing market, which is difficult for both developers and buyers to respond to.
With the arrival of Michael Gove as Minister of Housing, Communities and Local Government, the Planning Reforms have been forestalled again. Obtaining planning permission remains a lengthy and expensive process and additional delay to reforming the system is not in anyone's interest.
We hope that the government will provide a clear timetable to getting the reforms back on track. For property owners on the high street and their tenants, further details of the business rates reform are long overdue. While many have benefited from the business rate holidays over the recent year, such fiscal breaks are ending and the system needs to be changed to reflect the post-pandemic use of real estate assets. Many commercial landlords have also had to deal with the ongoing rent moratorium, which is now due to end in March 2022, we would hope that government would set out clearly that this date is a final date for this measure and allow landlords and tenants to adjust freely in the post-pandemic world.
With the recent publication of the Pandora Papers and much centred on the property portfolios acquired by non-residents in particular, we would expect increased political pressure for the government to push ahead with its beneficial ownership register for UK real estate, a matter that understandably was delayed during the pandemic. The government is currently consulting about the creation of a new property development tax aimed at the larger housebuilders.
At the moment it is unclear whether it will apply purely to developers or also to the Build to Rent sector. Regardless of its structure, it will create another tax and another layer of complexity that has to be considered before undertaking business in this sector -all at a time when actually tax incentives may be required to support the government's housing agenda rather than additional disincentives. Is it too much to ask for this additional tax to be scrapped?
Nick Latimer – Partner, Private Clients
It will be hard to levy significant new tax rises beyond the recently announced 1.25% increase in the rates of national insurance and dividend tax. Personal tax and other thresholds will continue to be frozen, which have a revenue raising effect as inflation increases.
One area of potential reform will be Capital Gains Tax rates, which had been expected to increase in previous budgets. I expect there to be a move to increase the rate to be more aligned with income tax rates, maintaining a differential for residential property. Pensions tax relief remains a significant cost for the Treasury, and restricting higher rate relief regularly arises as a potential area for attack.
However, I do not see this as being an area for significant reform at this time due to the political and technical challenges associated with further change. There will be the usual series of measures to target tax avoidance, and this could include 'simplification' measures in the Inheritance Tax system to remove or restrict some of the tax benefits that are currently given to specific asset classes (for example certain AIM shares)
One area that I hope the government focuses on are measures to reduce the impact of climate change, and offering incentives for further investment in this area as prices for energy escalate. At this stage, I don't expect there to be large increases in duties though these may be signalled for the future, but I would expect further tax incentives for businesses and individuals to make positive changes to help the environment, including enhanced allowances for energy saving investment, and reintroduction of new car scrappage schemes.
Stuart Weekes – Partner, Corporate Tax
One recent move has been an attempt to tackle increasing costs and reforms of health and social care. The Health and Social Care Levy which basically has effect from April 2022 will increase the burden on employers and employees. However, this comes at a time when in some sectors there are many more jobs than people looking to move. This may result in employers increasing salaries to entice prospective employees; an additional burden on employers.
A courageous, confident and much-needed move for the autumn Budget is to consider enhancing targeted incentives. Earlier this year a consultation was launched into the UK's research and development tax credits schemes.
The purpose being to understand if they were effective to the modern business and whether there were changes needed to increase the desired effect of increasing the investment in innovation by UK companies. These schemes are very valuable to companies and so it would be good to see the government enhance them further, both by increasing the benefit of the schemes but also widening the type of projects that qualify.
Given that the Climate Summit, COP26, is due to be held soon after the Budget this would seem a great opportunity to use the R&D tax credit schemes to encourage investment in green technologies and innovation. This would provide great political credit to take into the Summit.
Johnathan Dudley – Partner, Head of Manufacturing
I hope to see existing Coronavirus Business Interruption Loan Scheme (CBILS) loans made portable to other lenders. It's currently limiting further investment to just the companies who banks are more than happy to back. There is a need to foster a more entrepreneurial approach than that. Banks should be more actively encouraged to advance Recovery Loan Scheme (RLS) loans in marginal cases.
At present they have little desire or incentive to do so, with a big CBILS and build lending book with a good return, 75% underwritten by the government, already in place. There's little incentive there to lend at present and so the RLS initiative is failing. I would like to see a COVID-19 loan set off scheme introduced with grant funding for new productivity rich investment, skills training, export promotion and reshoring initiatives serving as the base line incentive.
Grant money rewarding positive corporate behaviour supports the levelling up agenda I would like to see similar for R&D expenditure to advance the benefit over the existing tax relief based time delays. It would be good to see the suspension of steel safeguarding quotas for all steel grades not currently manufactured in the UK above certain levels, based on quarterly production history and reviewable quarterly.
This will ease pressure on UK manufacturing and incentivise UK steel producers to actually produce what's in demand again. The 130% charge on disposal of super deduction assets should be removed. This is having the effect of delaying some large investments until 2023. My fear is that there will be even greater tax rises causing
Original Equipment Manufacturers (OEMs) to repurpose outside the UK. Lowering the 45% tax starting level to match the ceiling of the effective 60% rate is easy to do and won't upset many voters but it will heavily tax wealth creators who could likewise be driven abroad and this could drive their future investment decisions.
Andy Hamman – Director, Employment Tax
The health and social care levy will be confirmed, which will have the largest impact on our clients as employers. We think the Budget will come too soon after that announcement to also raise income tax levels or drop the personal allowance/tax thresholds.
Simon Warne, Partner, Private Clients
With an end to furlough support, thoughts turn to post-pandemic life and how the country is going to pay the huge bill (perhaps £500 billion) run up in the name of protecting the economy. At the Conservative party conference, Chancellor Rishi Sunak referred to putting the economy onto a sustainable footing without burdening future generations – perhaps a code for some sort of tax rise in the short term. It is politically difficult to go against manifesto promises but if there are to be tax rises which raise significant sums in macro terms they will have to be borne by the many and not just the few taxpayers 'with the broadest shoulders'.
There are some 31.6 million income tax payers and the taxes they contribute by way of income tax (£194 billion) and national insurance (£142 billion) comprise some 56% of all tax receipts. Many of these taxpayers will have a distorted view of their contribution, most will be well aware of the basic-rate (20%) but will be unaware of the large benefit afforded by the personal allowance or conversely just how much National Insurance they pay either directly or indirectly by their employers.
Tax is too complex and it is far too easy for innocent mistakes to go unnoticed for years resulting in large catch-up payments, and penalties of many thousands of pounds when they come to light. The imposition of the High Income Child Benefit charge (actually a clawback of a state benefit) is a particularly egregious example, which can catch out middle income families who by and large will be subject to Pay As You Earn (PAYE) and who will not be submitting annual tax returns.
It is surely time for some radical simplification where the false hypothecation of income tax and national insurance are swept away so that the many can understand the contributions they are being asked to make.
Rebecca Durrant – Partner and National Head of Private Clients
I hope the Chancellor reverses the withdrawal of the £20 uplift to universal tax credit. With higher taxes, increased inflation and higher cost of living this will be untenable for people already struggling. I hope there is more incentivisation for business to invest into training, pay and working conditions across the UK so we can bridge the skills gap and get more people into well paid jobs where they feel valued. This would put more money in people's pockets, increase spending power and boost the economy.
The increase to National Insurance Contribution (NIC) and dividend tax will bring in a good chunk of revenue to help fill the COVID-19 hole and the continued freeze on higher rate tax thresholds will bring more taxpayers within the higher tax band particularly where salary increases are kept in line with the higher rate of inflation. I would expect this tax creep to continue rather than a bolder move of increasing tax rates for additional rate taxpayers for example.
Changes to Capital Gains Tax have been on the horizon for a while but that in itself will not bring in much extra tax and is politically sensitive. An overhaul of the capital taxes system in its entirety to include Inheritance Tax is long overdue and could have a much bigger impact. A lot of work has already been done in this area in terms of consultations and review. It would be a brave move by a Conservative Chancellor to action this.