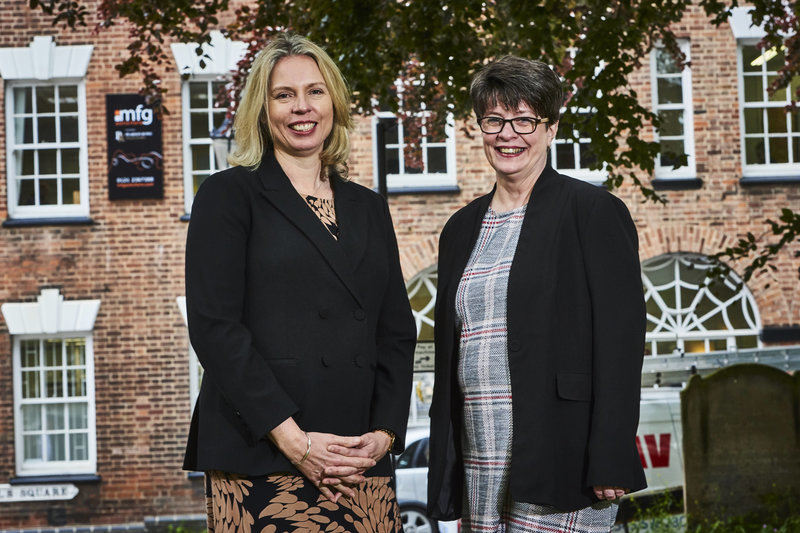 Private client specialist joins to boost law firm's Birmingham office
13 Jun 2019
Published in: Member News
---
Private client specialist joins to boost law firm's Birmingham office
---
A growing law firm has announced the appointment of a new associate into its Birmingham-based Private Client team.
Melinda Rice has joined mfg Solicitors at their offices in the city's St Paul's Square, advising clients on everything from administration of estates, to lasting powers of attorney, wills and estate planning.
Raised in the suburbs of Dallas, Texas, Ms Rice has lived in the UK since 1997 and has 13 years' experience in the legal profession.
Ms Rice said: "I am delighted to be joining mfg Solicitors and I've been hugely impressed by the services they offer.
"There is a big opportunity here for me to learn from the many experienced lawyers across the firm and to share my own skills and knowledge to ensure we grow further. It's a really exciting time to be part of mfg."
Valerie Robinson, partner and head of mfg's Private Client department said: "As well as an impressive track record of representing her clients, Melinda brings a great deal of enthusiasm and passion to the firm.
"We are very pleased to welcome her to mfg, particularly at a time of expansion into the growing Birmingham legal market."
Ms Rice added that she has recently completed a dissertation on digital assets in estates, an area she intends to develop professionally with the firm.
Her appointment comes as mfg prepares to mark the first anniversary this summer of its merger with historic Birmingham law firm, Pearson Rowe.
Ms Rice can be contacted for advice through www.mfgsolicitors.com or by calling 0845 55 55 321.
Submitted by Lorraine from MFG Legal Services Limited