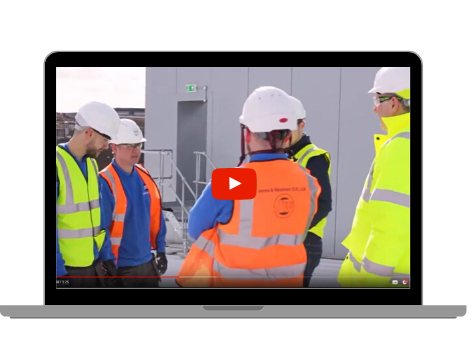 Progression company-wide following funded skills training
05 Jan 2021
Published in: Member News
---
Jones and Woolman UK accessed funded training through the Skills Support for the Workforce programme.
---
Essential Site Skills (ESS) are part of Serco's network of expert training organisations chosen to deliver the Skills Support for the Workforce programme. ESS conducted a training needs analysis with Jones and Woolman UK and identified a number of skills gaps which, when met, would upskill their workforce and ultimately grow the business. As the Skills Support for the Workforce programme is co-financed by the European Social Fund and the Education and Skills Funding Agency, Jones and Woolman could access the training at no cost to their business.
Matthew Jones, Operations Manager at Jones and Woolman UK, said:
"We currently have around 50 employees. We do encounter issues with the skills of our staff because we offer specialist systems, we can't just go down to the Job Centre and get someone trained in our expertise - so everybody effectively comes to us as a blank canvas, we then add skill sets to them and aim to keep them with us for as long as possible.
SSW has enabled the lads to get a blue card and get them through the NVQ Level 2 in Waterproofing. These are skills that sites are asking for a lot more nowadays. [Our workforce] are gaining these skills, allowing them to progress through the company, receive pay rises, grade increases and progression into Site Supervisor roles - and also it looks great for us with the major contractors where they can see that our lads on site are skilled."
Dennis Cheetham, Health and Safety Manager at Jones and Woolman UK, said:
"If you get a qualification, it gives you pride in your work. You can come to our company and we will encourage you to go for these courses as it gives you a bit of pride. Doing the course gives them that confidence behind them that they know that they can do the job."
Get in touch today to find out how Skills Skills Support for the Workforce could help your business: www.serco-ese.com/skills-support-for-the-workforce
Submitted by Rebecca from Skills Support for the Workforce