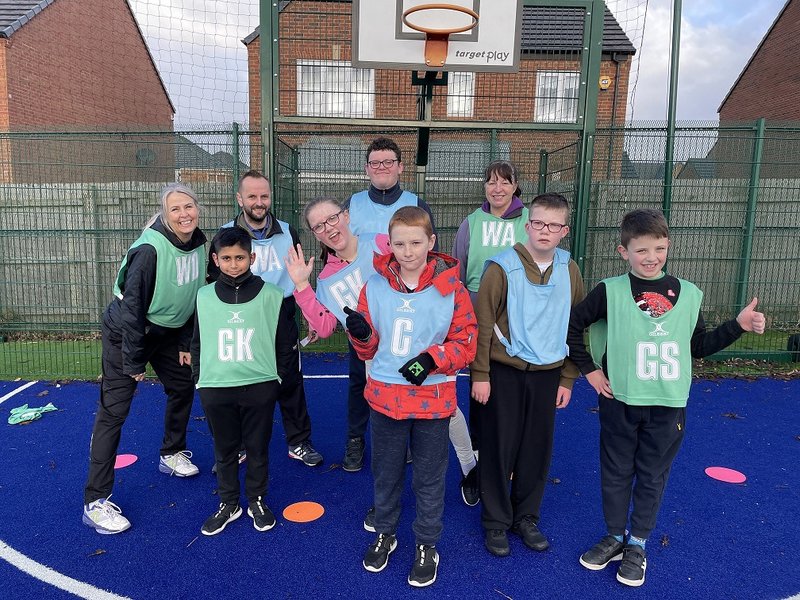 Pupils net the benefit of community partnership
09 Dec 2021
Published in: Member News
---
Paycare has supported pupils at Halesbury School to take part in six weeks of netball coaching
---
Pupils from a Halesowen school have benefitted from six weeks of specialist netball coaching thanks to a partnership with a Midlands organisation.
Volunteers from the Paycare Invictus ParaNetball Club, which is sponsored by Health Cash Plan provider Paycare, visited Halesbury School over a six-week period, working with pupils from their Pathway 2 class.
Sally Bromley, Paycare's Partnerships Engagement Officer, said staff at the school had seen a presentation she'd given – organised by the Black Country Consortium – about ParaNetball, and contacted her to see if they could support pupils with some coaching.
Sally added: "As a not-for-profit, Paycare offers its support to organisations across a diverse range of sectors including education and sport, and so building a partnership between the two seemed a fantastic opportunity.
"The sessions focused on developing their catching and throwing skills, footwork and balance – a completely new experience for most of the youngsters taking part.
"I was absolutely delighted to partner up with Halesbury School and to see the youngsters have fun and progress every week. Watching them finish the six-week programme by playing a mini game of netball was just fantastic.
"It has been a privilege to work with the students and staff, and extremely rewarding to see the development of skills achieved in such a short space of time. We're looking forward to returning next term to coach another group of pupils."
Assistant Headteacher Niki Byrne said: "Halesbury would like to thank Sally and her team for coming in and working with our learners to teach them the game of netball. Our learners have loved the experience of not only learning new skills but also working with Sally. We look forward to continuing the work in the new year."
Since 1874, Paycare (formerly known as Patient's Aid Association) has worked to help individuals, families, businesses, and their employees access a variety of preventative and reactive healthcare services which protect their financial, physical, and mental health and wellbeing. Visit www.paycare.org to find out more.

Submitted by Jennie from Paycare