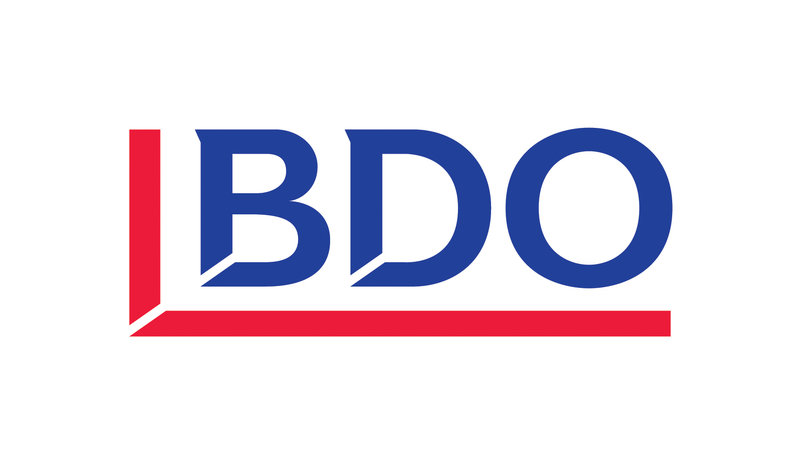 R&D tax credits for construction industry
17 Jun 2019
Published in: Member News
---
The amount of money claimed back by businesses in the construction industry through Research & Development (R&D) credits is startlingly low. The industry is missing a golden opportunity and missing out on millions of pounds of R&D tax relief, every year.
---
Construction industry in an R&D context
Given how large a role the construction industry plays in pushing the UK economy forward through creating jobs, working spaces, homes and wider infrastructure, the amount of money claimed back by businesses through Research & Development (R&D) credits is startlingly low.
Innovation is a part of day to day life in the construction industry, so the fact that recent statistics show that less than 2.5 per cent of all R&D tax credit claims received by HMRC came from within the sector does not add up. HMRC 2018 Report on the industry sector analysis of the number of R&D tax credit claims for the period 2016-2017 showed that the construction sector only made 1,365 claims amounting to £80 million. This compares to a total of 39,700 claims amounting to £3.4 billion.
Perhaps there are some misconceptions that follow this particular type of tax relief around or maybe there isn't enough being done to spread the message that it is available.
Either way, the industry is missing a golden opportunity and missing out on millions of pounds of R&D tax relief, every year.
Main scheme outlines and what qualifies as R&D activity
To briefly outline, there are three main schemes currently in place under which UK-registered companies can claim against R&D activities carried out throughout the respective tax year.
These are the SME R&D tax credits scheme, the Research and Development Expenditure Credit (RDEC) scheme and R&D Capital Allowances (RDAs).
Activities which qualify as an 'R&D activity' are taken on a case by case basis but there are a few clear guidelines as to what work you have been carrying out that would fit the bill.
The Government is looking to promote and reward problem-solving by offering up this tax relief, so if you are spending time and money on finding new ways to tackle obstacles such as difficult ground conditions, Building Information Modelling technologies or health and safety advances, you are likely to be considered.
Essentially, if you feel that what you have been working on could have an impact that extends outside of your business and can help others, there is going to be some form of reward available to you through this scheme.
Another major focus for the construction industry at the moment is finding greener ways to work, so any research into decreasing the economic impact of the sector will also be rewarded.
With the ever changing technological landscape providing a constant sense of confusion for some businesses, any efforts to take a lead on how these advances can be implemented across the industry can also form part of R&D activity.
Construction is a sector fraught with challenges, as new and unforeseen operational issues can arise throughout the life of a project. This is becoming even more apparent as architectural designs become increasingly cutting edge, or as more builds require complex sub-surface work.
By not considering that the challenges you face could qualify your company for R&D credits, you are doing yourself a major disservice.
Why is the construction industry missing out?
The construction industry isn't alone in under claiming R&D credits, as most industries are failing to maximise on the obvious assistance they provide.
However, in the world of construction, I would put it down to a number of issues, each of which can be addressed relatively simply.
Awareness: As previously discussed, the tide is turning on this but the very fact that HMRC has to run campaigns to push R&D credits after such a long time is proof that awareness isn't as high as it could be.
Across the UK as a whole, it is estimated that around 50% of eligible SMEs are unaware of the funds they could be accessing.
Perhaps the campaigning needs to continue, with a more industry specific focus. While a national push is welcomed and has seen positive results in terms of increased uptake, some business owners could be forgiven for failing to quickly see how it can relate to them.

Perception: Even if the message is heard loud and clear that R&D credits are available, the perception that the construction industry isn't suitable for this type of tax relief sometimes pervades. There is an inaccurate view that R&D is only done by scientists in a laboratory, when in fact it can and often takes place in the design phase and groundworks.
This simply couldn't be further from the truth. It is one of the most innovative industries out there and has consistently been a source of innovation over the years.

Difficulty: Quantifying what constitutes R&D activity and putting a cash value on that can be a difficult process. Working with specialists is advised, not only can they spot projects that would be suitable, they can also maximise the R&D potential of that project, ensuring you are reimbursed properly.
This isn't something that can be fixed by businesses alone, but bear in mind you do have a part to play.
By being more open to the opportunity of R&D available to you, you can boost your company's work, boost statistics around R&D claims and be put forward as a success story.
The more success stories, the more word spreads and the more companies look to R&D credits for assistance, meaning more entrepreneurial work is carried out.


Benefits for applicants
So what are the benefits to those who rightly register their R&D activity?
With the SME R&D tax credits scheme, rewards can include 130 per cent tax relief on qualifying costs from their yearly profit, as well as the normal 100% deduction, to make a total 230% deduction.
For SME's making losses, these credits can be surrendered in return for a payable tax credit of 14.5%.
Under the RDEC scheme, which is primarily for larger companies subject to Corporation Tax, the rate is 12%.
However, because the RDEC rate is paid net of Corporation Tax, the RDEC effective rate you receive is worth 10p for every £1 spent.
The third scheme, RDAs, offer a 100 per cent deduction on expenditure on assets, processes, materials or services used for R&D – usually used for claims on equipment, machinery and other assets.
Wider context on lack of R&D claims in construction industry
None of the R&D activity criteria listed earlier exclude the construction industry and all of the benefits would be hugely welcomed during the period of uncertainty all industries across the UK currently exist in.
Back in 2015, the value of R&D credits claimed by construction companies sat at £20 million, going up to £35 million the following year. According to the latest statistics, the industry claimed £80 million in 2018, so the message is gradually getting out there.
The fact is that the manufacturing sector, as well as the worlds of information, communication and tech are taking up 71% per cent of claims and 75% of the total amount claimed over the same period.
There is plenty of money available to go round and as previously mentioned, it is widely encouraged that you go for it.
There is still an inaccurate view that R&D is only carried out by scientists in a laboratory, but take a step back and you will see that it happens on site regularly.
Many companies don't realise that they don't have to re-invent the wheel in order to qualify for R&D relief. As long as it's innovative to them, and their business processes and skills levels are being benefitted by the new approach, they can count it as R&D.
Financial sense
It also makes financial sense – in an industry where margins are tight, knowing that you can claim back a proportion of your costs could make the profit margins more attractive and even make the difference between it being viable or not.
It would certainly be beneficial to estimate R&D returns when undertaking the tender process to take this on board.
The earlier in the project that a business can calculate which tax credits they're entitled to the better.
Benefits for the construction industry
No two projects are the same in the construction industry, so innovation is always welcomed if it can help speed up or ensure greater quality of processes.
In 2019, an innovative idea can become a reality quicker than ever before and we have great minds working at companies across the UK who can make a unique contribution to the industry.
However, they need the confidence and support to be able to follow their idea through to its conclusion and that is where R&D credits can provide something of a financial safety net.
If the next big technological breakthrough in construction comes from within the UK, just think of the wider impact that will have on the perception of UK construction.
This tax relief needs to be taken advantage of and if it is, the wider implications can be huge.
Submitted by Nicola from BDO LLP