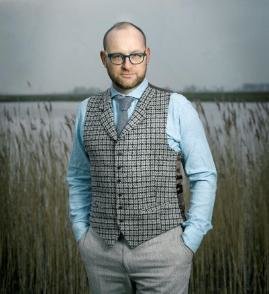 Researchers measure susceptibility to fake Corona news
11 May 2020
Published in: Member News
---
A team of international researchers led and funded by the University of Wolverhampton is investigating how likely people are to believe COVID-19 related news stories.
---
An online survey has been launched in English and Dutch by a group of Anglo-Dutch researchers from the University of Wolverhampton who have teamed up with the Free University and Meertens Institute in the Netherlands. The team of nine includes Psychologists, Computer Science experts, Linguists and Narratologists.
The research is funded by the Faculty of Arts, Business and Social Sciences at the University of Wolverhampton and is part of a wider citizen science project called TRUTH: The Rhetoric of Untruth.
Participants will receive questions about their online life during the crisis, their susceptibility to conspiracy theories and will be asked to rate the plausibility of COVID-19 related news stories.
Whilst there are some existing research projects looking into disinformation during the crisis, TRUTH has an international focus and aims to generate data for comparative analysis for cultures across the world. The team will share their results in the next few months with the aim of assisting the UK and Dutch governments to implement more specific, detailed responses to disinformation campaigns.
The Fake Corona News survey is designed to understand how nations and cultures respond in different ways to news stories about COVID-19. The team will also analyse how factors such as age, gender, and location influence people's responses to COVID-related disinformation.
Professor Sebastian Groes from the School of Humanities at the University of Wolverhampton, said: "The problem of fake news during the crisis is enormous, especially during the lockdown. People spend more time online and the volume of disinformation about the Corona crisis has increased exponentially. People are more likely to believe fake news because their ability to put news into perspective has decreased. We need to understand how and why this is happening and what the effects are.
"The battle against fake news is extremely difficult in the current climate, especially during these unprecedented times. People want to make sense of what is happening to their lives, and because the situation is so completely bewildering, people have a need for control, which fake news and conspiracy theories promise to give.
"The fact that some celebrities and influencers appear to be helping to spread untruth is not helping. For instance, some people believe that the virus was created in a Chinese virology laboratory near Wuhan and accidentally escaped. It is highly unlikely that this happened, but when key political figures appear to be endorsing this theory, it's difficult to concentrate on facts. On their social media accounts high profile actors are blaming the 5G network for the spread of the disease. Again, these people are highly influential which may lead to misinformation being spread on social channels.
"Fake news has the potential to put people's lives at risk. By mapping and analysing how people respond to fake news the researchers aim to understand the psychological reasons behind people's engagement with news."
Professor Mike Thelwall, Professor of Data Science at the University of Wolverhampton, said: "It is exciting to be part of an international project tackling the vital issue of misinformation in these difficult times. It is vital that we understand and stop the spread of misinformation so that we can all take the right steps to stay safe.
"One aspect the team is interested in is the cultural specificity of fake news: whilst Russians are urged to drink vodka and Indians cow urine to protect themselves against the virus, some Britons are burning 5G masts because they believe that it's 5G radiation that causes the Covid-19 disease.
"The tool is not just a survey but it provides participants with useful tips about how to stay critical of news stories, as well as links to reputable news sources and fact-checking organisations. The tool stresses that having a general suspicion of authority is linked to negative psychological outcomes."
Jan-Willem van Prooijen, Associate Professor in Psychology at Free University and an expert in conspiracy theories who is keen to understand whether the crisis is making people more susceptible to believing conspiracies, said: "Across times and cultures, conspiracy theories appear to flourish particularly during crisis events. But we do not understand well why exactly. Conspiracy theories tend to motivate detrimental ways of coping with the crisis, and therefore it is important to know what makes people so susceptible to conspiracy theories in distressing times."
The survey is anonymous, is open to everyone, not just to UK and Dutch citizens, and participants will receive a 'Conspiracy Mentality' score as well as advice on how to protect themselves from fake Corona news.
Contact: Sebastian Groes by email: s.groes@wlv.ac.uk; 07947365025; Skype: bas.groes
Submitted by Louisa from University Of Wolverhampton