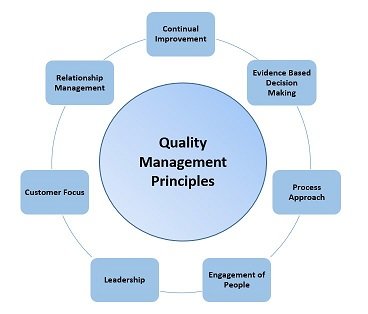 Robinson Brothers undergoes successful BSI Audit on ISO9001 Quality Management Practices
13 Sep 2021
Published in: Member News
---
Robinson Brothers is pleased to have successfully undergone a recent BSI Audit on their ISO9001 Quality Management Practices.
---
As a chemical manufacturer, accreditation to ISO 9001:2015 standard provides customers assurance that chemicals manufactured at Robinson Brothers are made to the highest quality possible. ISO9001 is a globally recognised standard, which focuses on quality management principles including a strong customer focus, a process approach and continual improvement. Robinson Brothers has maintained the accreditation for 31 years.
The audit demonstrated how the company is committed to continual improvement of internal processes. This was further demonstrated through the implementation of Q-Pulse for documentation and records. Robinson Brothers documented Quality Management System has been developed to provide a defined process approach to operations. Following a procedure structure ensures standards are kept consistent for all manufacturing campaigns.
"Our transition to Q-Pulse will allow employees to gain greater visibility of policies and practices for all associated processes in chemical manufacturing. We have brought together data across the business to ensure that users can access information quickly and easily", said Jen Williams – QA Systems Manager.
Robinson Brothers will continue to ensure that records are produced to provide evidence of compliance.
About Us
Robinson Brothers is an award-winning UK chemical manufacturer of speciality & fine chemicals and rubber accelerators. Our team of Chemists are experts in custom synthesis, contract manufacture and process optimisation. This experience has led us to become a reliable supplier to organisations; serving the Pharmaceutical, Medical Devices, Toys, Footwear, Veterinary, Agrochemical, Automotive, Electronics and material sciences industries as well as many others.
Robinson Brothers Group acquired Endeavour Speciality Chemicals in 2008.
Robinson Brothers Limited | West Midlands | B70 0AH UK
T: +44 (0)121 553 2451
E: enquiries@robinsonbrothers.co.uk

Submitted by Jaspreet from Robinson Brothers Limited