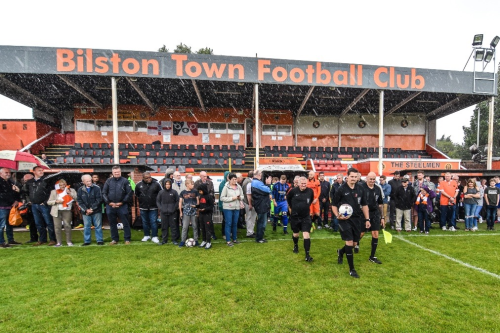 Shining The Light on Floodlight Donations……..
31 Dec 2018
Published in: Member News
---
Member of the Week (31st Dec - 4th Jan) CLM have given a generous donation towards the floodlight appeal for Bilston Town Community FC
---
Chamber member, CLM Construction Supplies Ltd in Bilston, have given £1000 donation towards the floodlight appeal for Bilston Town Community Football Club.
"As a Bilston based company, we wanted to help our local club with donations to benefit the local Bilston Community", said CLM Managing Director, Robert Hughes.

"This donation brings the total raised up to £3,400, the appeal target was £3,000. However, we would ask all Bilston companies to get involved and donate anything, however small, to this fund, any donations will help the club with future refurbishments".
The decision to completely replace the floodlights at the club's historic Queen Street Stadium was made after multiple attempts to repair ongoing problems. The club needs operational floodlights to not only maintain the first team's place at step 6 in the non-league football pyramid, but also to ensure the youth team can continue to play in the Midweek Floodlit Youth League.
Turning the lights out on the pitch could have turned the lights out on the club………
To find out more about CLM Construction Supplied Ltd, please click here.