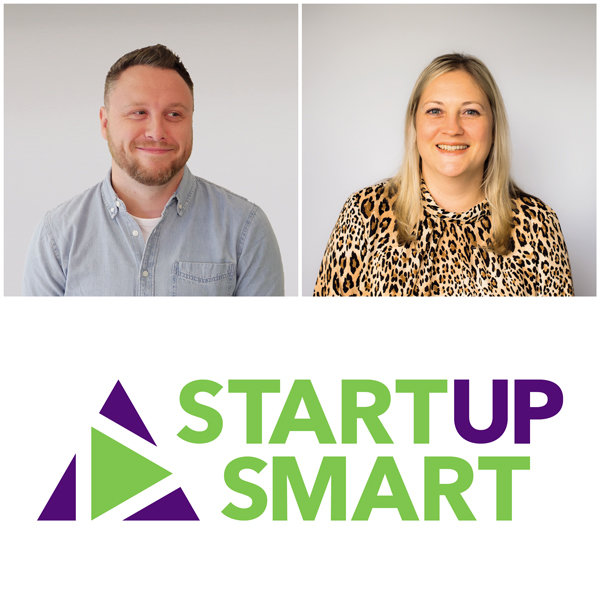 Smart idea for Start Up businesses
24 Aug 2021
Published in: Member News
---
Midlands based creative graphic design studio and full-service digital agency launch joint venture StartUp Smart.
---
One thing positive that has come out of recent times is the number of new businesses that have sprung up. This may be due to people unfortunately being made redundant, having more time due to furlough or an idea that had been bubbling away for a while.
This gave us an idea!
Having launched businesses themselves, Carolyn Smith, managing director of Wombourne -based design studio TPSquared Limited and Chris Derrer, managing director of Halfpenny Green - based digital agency Super Digital Limited, had the idea of how to help these budding businesses and it is called StartUp Smart.
What is StartUp Smart?
Conceived from two creative companies StartUp Smart has the skills and team to launch new businesses straight into the market. From brand design and guidelines, logo, colour palette, social media profiles and of course a website, these are the parts which can be difficult and indeed daunting to someone starting a brand-new venture.
A new business will receive:
Set of brand guidelines
Logo & colour palette
Social media profiles and branding
5 page website with domain & hosting
1x email address
Search Engine Optimisation (SEO) Set up
Chris says "The concept is simple, everything you need to launch your business under one roof for a fixed fee. Whatever your business is, you know it best, StartUp Smart takes the pressure off by creating a stunning brand and online presence which will get you noticed."
Carolyn Smith said "Our goal is to help new and local businesses get a sound footing as they build themselves and grow. We firmly believe with our creative passion and experience StartUp Smart can help these new ventures turn into a successful reality. Hopefully building successful long-term relationships with them as they grow and thrive."
For more information about StartUp Smart visit www.startupsmart.co.uk or email hello@startupsmart.co.uk.
Follow us on Instagram, Twitter and Facebook
Submitted by Carolyn from TPSquared