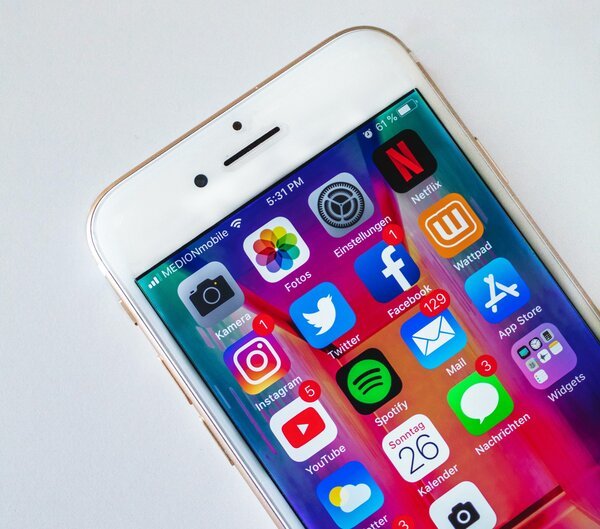 Social Media Marketing For B2B Manufacturers
02 Dec 2021
Published in: Member News
---
Social media has one core purpose- to connect society. But how can Social Media Marketing Help B2B Manufacturers? We can craft expert social media campaigns that help B2B businesses establish an unbeatable online presence.
---
When it comes to social media marketing for manufacturers, before even understanding what you can do, you may even be wondering if it's needed. Social media has one core purpose- to connect society. But for a long time, we've looked at that purpose from a social perspective, and not a consumer one. Now however, the potential to grow your business with social media is now bigger than ever, and that doesn't just apply to B2C businesses. Marketing for B2B is pivotal, and social media can be used to enhance marketing efforts and generate leads too. But how?
How Can Social Media Marketing Help Manufacturers?
Social media is used by many B2C businesses, but how can it help manufacturers? Going back to its original purpose, social media can help you connect with other users. Those users can be businesses, managing directors, heads of departments, and other important decision makers. So when done right, you can use social media to grow your online presence and network with other users who can become your customers.
Alongside lead generation, social media marketing for B2B businesses can help to increase a business' credibility. It's likely that you have competitors left, right, and centre. Social media provides a platform to voice your company's values and USPs, and outline what makes you different from others in your field. In fact, when done right, you can build an entire personality on your social platforms. Therefore, helping to humanise your business and encourage more people to invest trust into you and your services. As a result, alongside growing your client base, you can also support retention.
What Are The Benefits Of Social Media Marketing For B2B Businesses?
If you are looking for the benefits of B2B social media marketing, you've come to the right place. Here at AIM Internet, we specialise in digital marketing for manufacturers, and we not only know the benefits, but we deliver them to our clients. Some key benefits are below.
Increases Website Traffic
Posts on social media can link to your website. If someone wants to click on the link, it's likely they can turn into a quality lead. So by using social media, you can direct people to your site and drive more conversions.
Provides Platform For Targeted Ads
What is targeted advertising on social media? Along with organic posts, social media allows you to run targeted campaigns aimed directly at those most likely to convert into customers for your business. You can look at locations, demographics, interests, and other important factors to help your ads prospective customers. Additionally, you can engage in remarketing via social media too - helping to retarget customers who have already shown an interest in your services/products but haven't converted yet.
Gain Customer Insights
How do you gather insights from social media? With targeted ads as mentioned above, and the organic posts too, you can gain valuable insights into your customers and their buying behaviour. You can find out what posts they prefer to engage with and what could be stopping them from converting to competitors. In addition, whether you could be doing more as a business to grow your customer base. With this type of information, you can make smarter business decisions. As well as, tailor your campaigns in order to ensure they resonate with your prospective customers.
Digital Marketing For B2B
At AIM Internet, we can craft expert social media campaigns that help B2B businesses establish an unbeatable online presence. Would you like to find out more about how we can help you connect with your current and potential customers via social media? Then, get in touch with us today. Explore our website for more information, or call us today on 0870 062 8760 to speak to a member of our helpful and friendly team.

Submitted by Jade from AIM Internet